With just 11 weeks to go Gentlemen it is time to  remind us all of the challenge ahead.
We are now 8 men, all confirmed, although there is now a question over the appearance of Bob Dearsley's Chinese Caddies and associated masseuses, chef, sommelier and body guards but the news is that he is now recruiting in eastern Europe.
The Handicap Committee, which has been sitting in secret for a few days now, will be announcing Handicaps shortly. The Committee have been pouring over statistics from the last 3 years and  adjustments may be appropriate for a number of participants and they are also considering the level of generosity to be awarded to new entrant Mr Jack Dearsley who has not actually played since Bob Dearsley's Madness In Marbella ! in 1834.
Deposits have now been paid and buggys booked at Crane Valley and Meryck Park and Pierre Keeping is on the case for our Monday Parkstone round. So all Players are now committed to large amounts of currency and there will be a request for funds at the end of February, obviously apart from Mr Ogilvy who only deals in liquid assets.
Meanwhile whilst we all relax in our Florida or Seychelles Villas below are some historic stats for us to ponder and the competition schedule and Handicap adjustment rules for 2020.
Please watch this space for more VOMs news.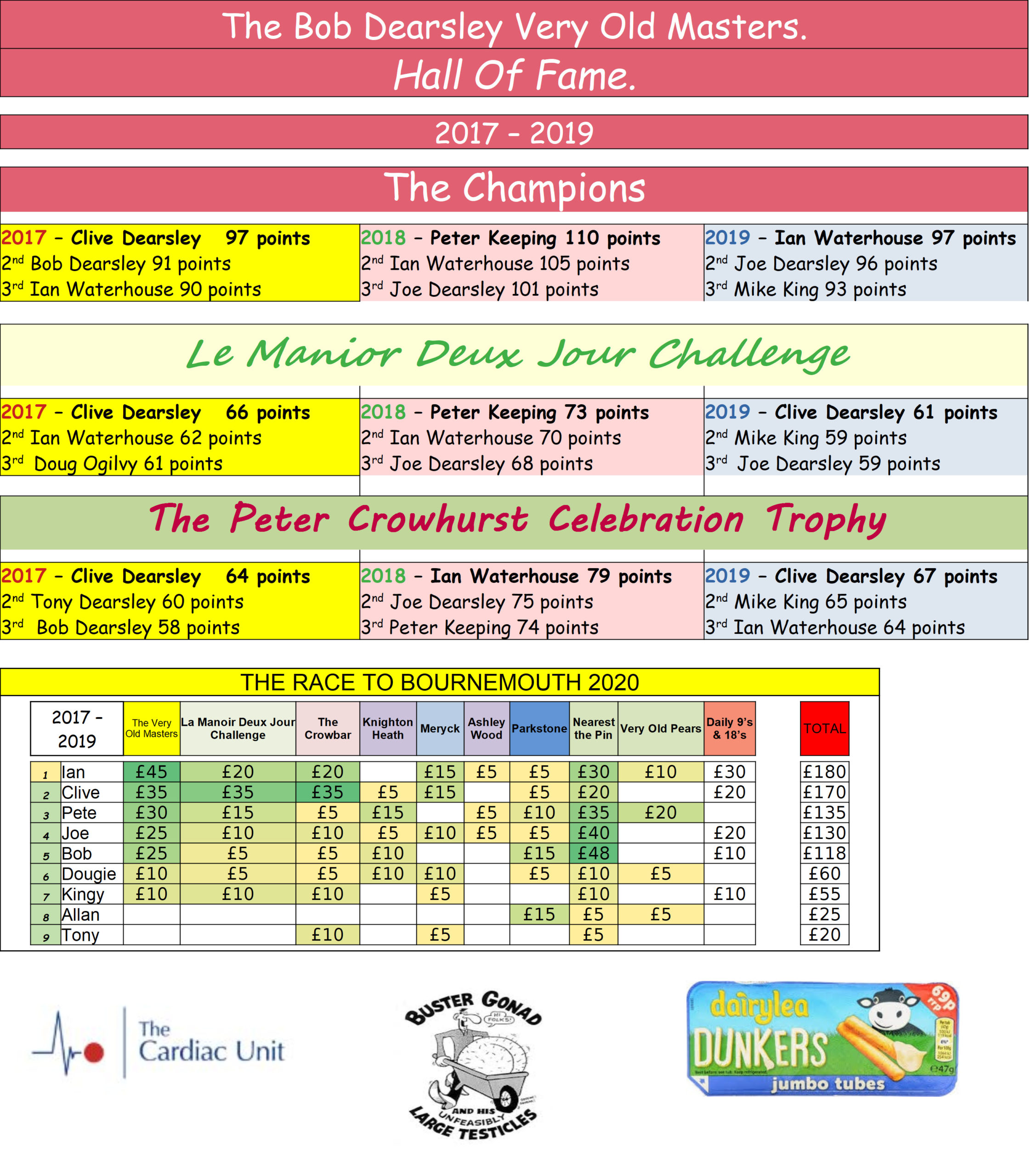 Mr Ian Waterhouse with Bob Dearsley photographed somewhere in Europe circa 1940.