Headlines:
Hoppy Dearsley moves into the lead on Day 2 and takes the "IF" Classic, only to be  savagely cut by 3 shots.
Mick R and MK Seve in the money, 2nd and 3rd on the day.
Lord Chilly in 2nd place overall.
Day 3 to be held at Whitefields on Tuesday 14th July and Oakmere looms closer on Friday 17th July.
Carby, Tony and MK poised to strike !
Monty H. has a quiet start :
"Personally I don't understand it, on Monday I played like a dream, today I played like a drain !!!  But it is early days, isn't it ?"
LEADERBOARD DAY 2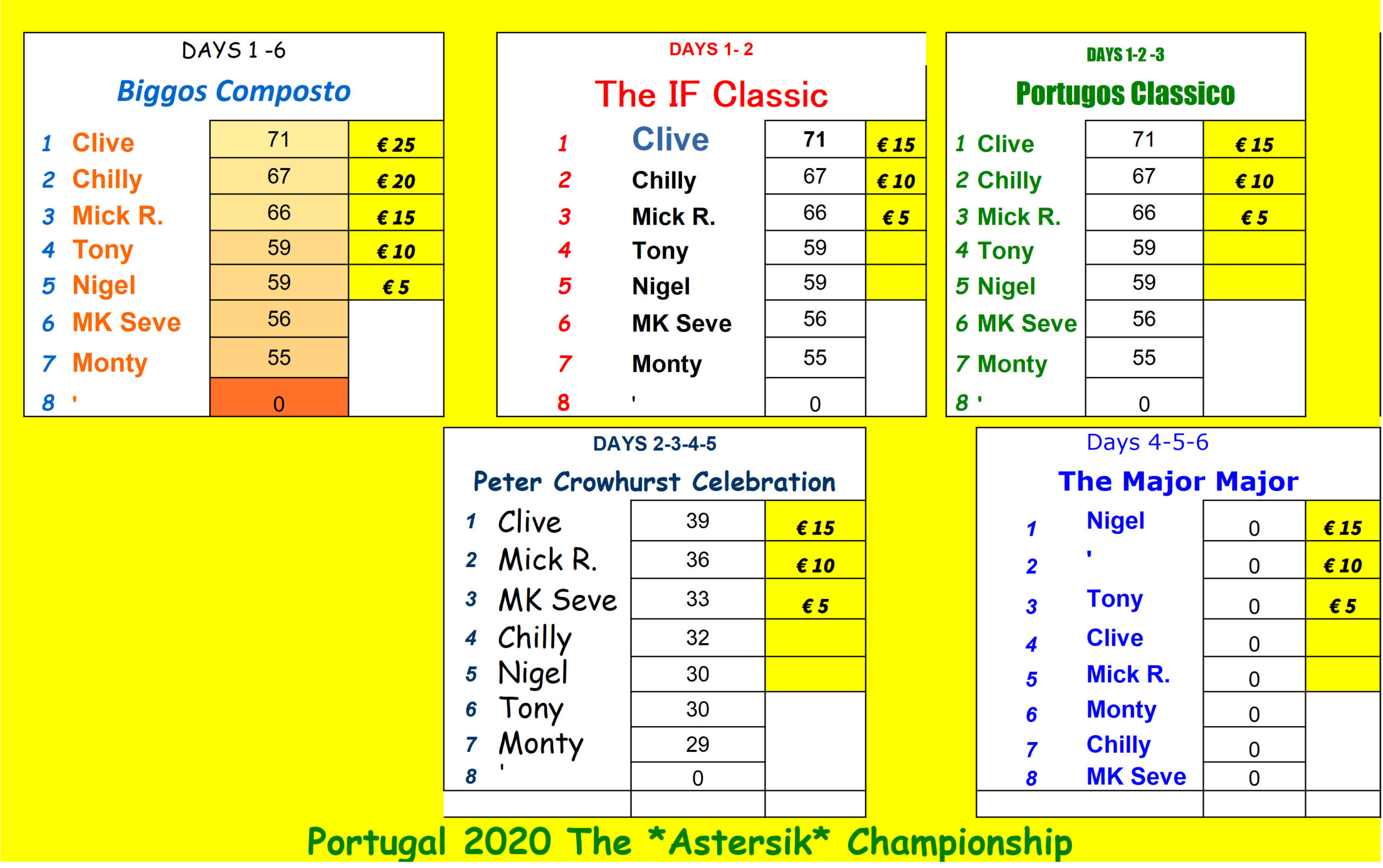 HANDICAPS.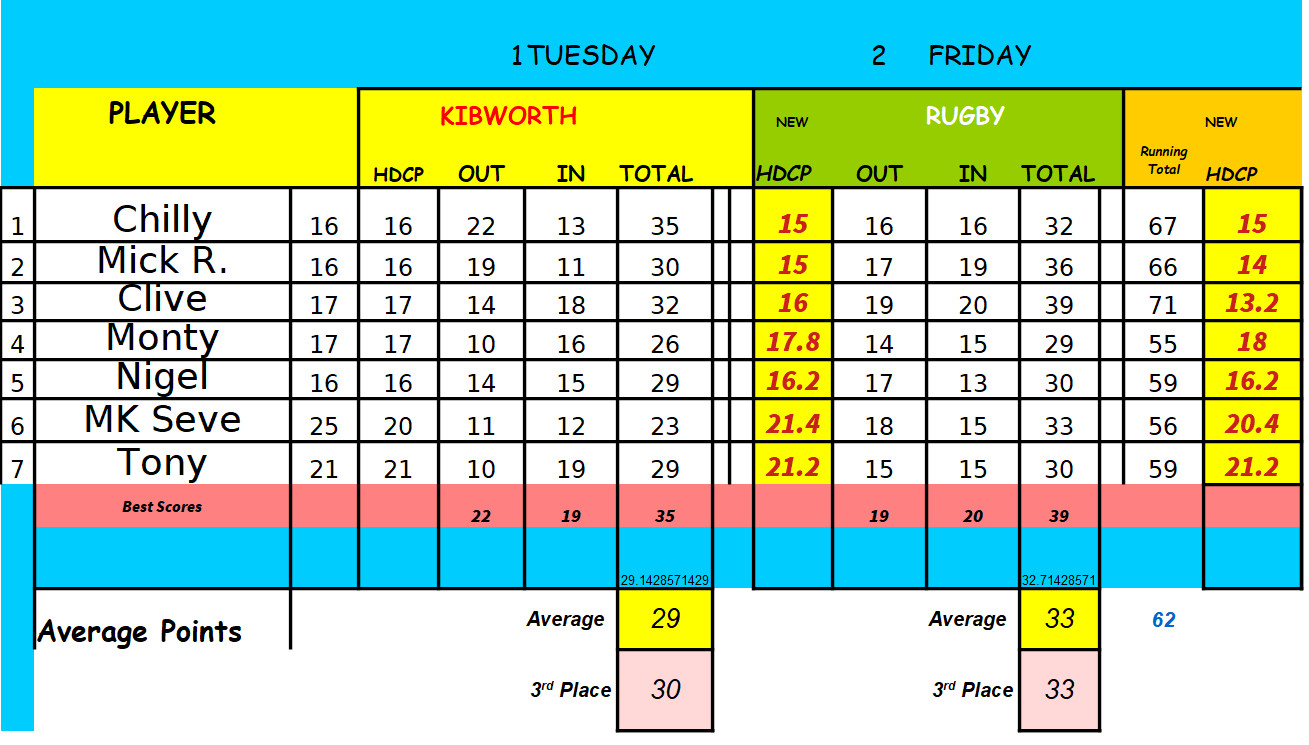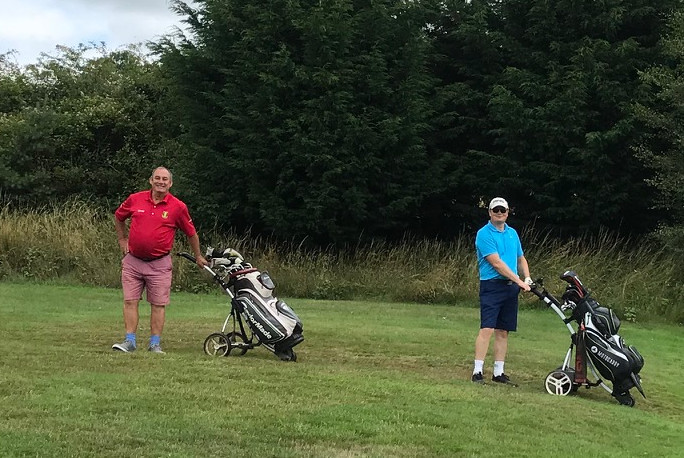 2 Portuguese Golfers wandered onto the course in the afternoon. They were lead away by Security officials.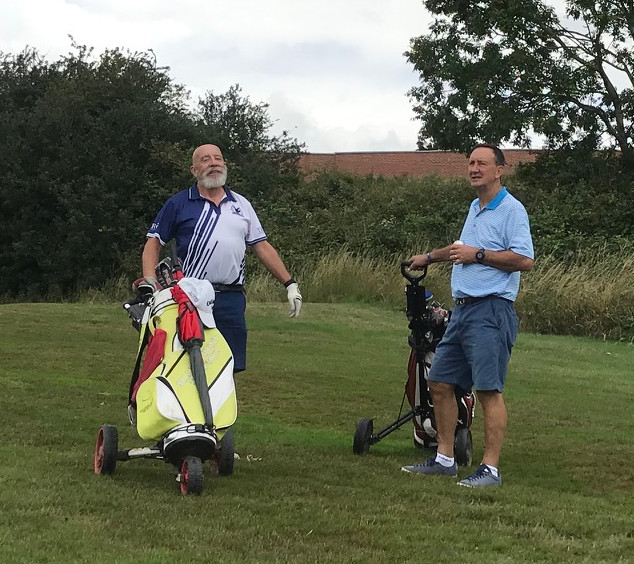 Lord Chilly (Left) with last years Champion and 3rd place man today, MK Seve .
This picture was taken moments before Lord Chilly's ball was controversially and deliberately headed into a ditch by MK's security chief.  Police are looking into the incident.
THIS TIME LAST YEAR 2019.