The publishing world was shocked today as Seve Books , part of the MKSeve publishing empire, won the rights to the author Mikey Van Denzel's first book ""The Lincolnshire Papers".
Seve Books' CEO MK was ebullient:
"We at Seve Books are very please with the outcome of the recent acquisition process.

I personally welcome Mikey Van Denzel to our stable of superb word crafters.

Personally I haven't read his new work but one of my assistants has and she says its definitely a book.

I am more of a colouring in person, as are most of your readers, and we are also talking with Mikey about moving in that direction. And we all like a pop up book and I believe that Van Denzel has the talent to excel in this lucrative area."
Asked about the film rights MK was scathing about the Hollywood scene:
"Hollywood and I are not talking at this time.

I cannot believe that not one of those american twats was interested in my last project "50 Sheds of Gray".

No imagination. No vision. No Chance.

That's what they said.

Bloody heathens !"
Mikey Van Denzel spoke briefly:
"Yep !"
Seve Books also announce today a special golf tournament dedicated to the launch of Mikey Van Denzel's new work on Thursday 29th March at Rugby Golf Club.
Amoungst the fabulous prizes, MK Seve promised, will be a signed copy of "The Lincolnshire Papers"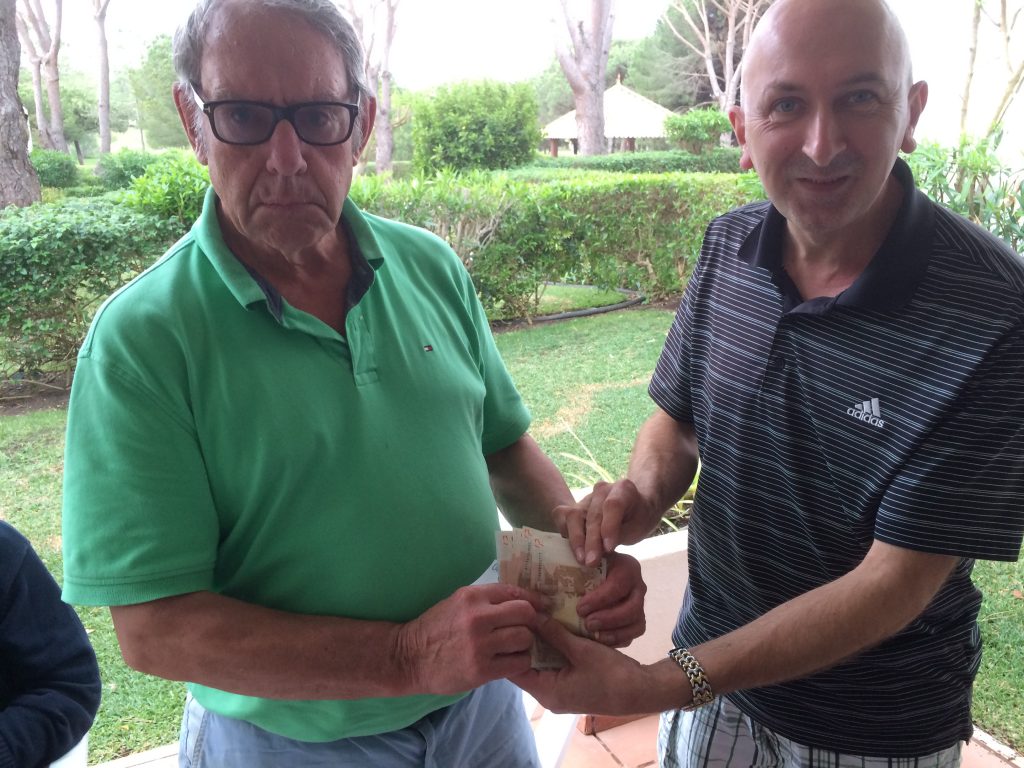 Mikey Van Denzel receiving his advance from Seve Books operative and last years Portugal Tour winner Stewart (Biffa) Amos.