Big Money Winners 2018.
Kevin goes from £5 in 2017 to £90 in 2018 in the biggest win ever !
Mick R, Nigel and Kingey clean up in
"The Great Flamborough Golf Robbery 2018 !!"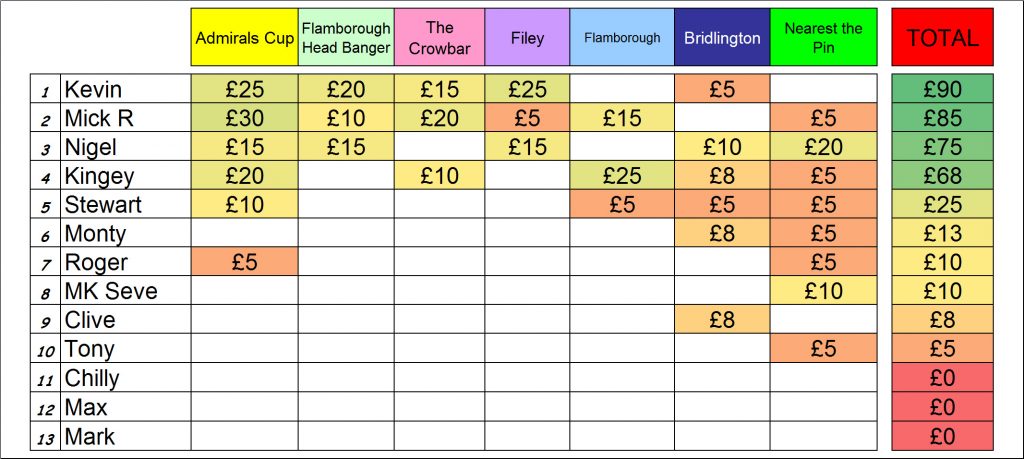 The Road To Yorkshire 2014 – 18  – Nigel moves into number #1 spot pushing Lord Chilly into 4th place.
Kevin moves from 4th to 2nd and Mick R heads upwards from 11th to 3rd !!
The Road To Yorkshire 2014 – 2018.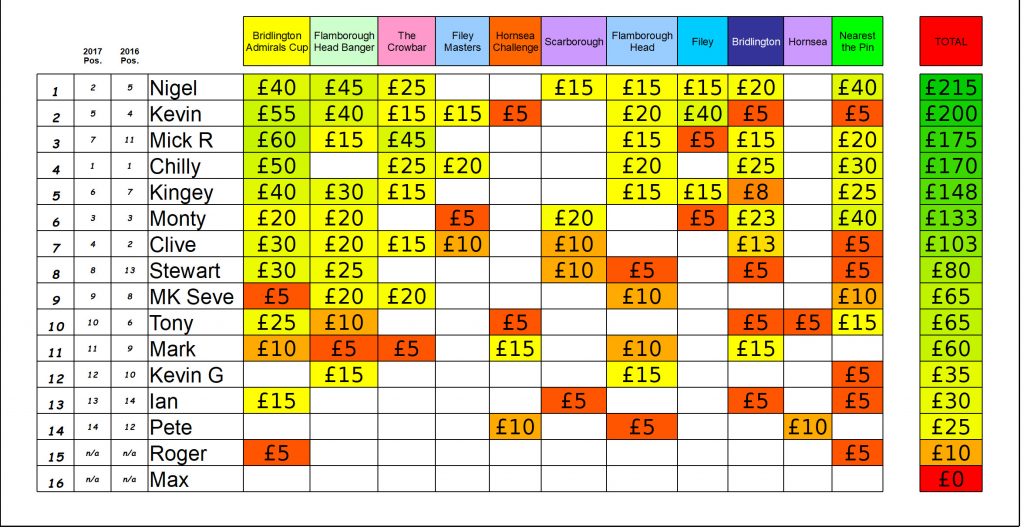 Rookies Roger and Max realise the vicious competitors they are up against :
Max speaks:
"I just kept giving money to bloody Dearsley only to discover that he is passing it on to these other twats !"
Roger St Large was less complimentary:
"It is a conspiracy, a travesty, an enigma, a farce, a good weekends golf as well !! Who were those people ? Can we go out for a walk later ?"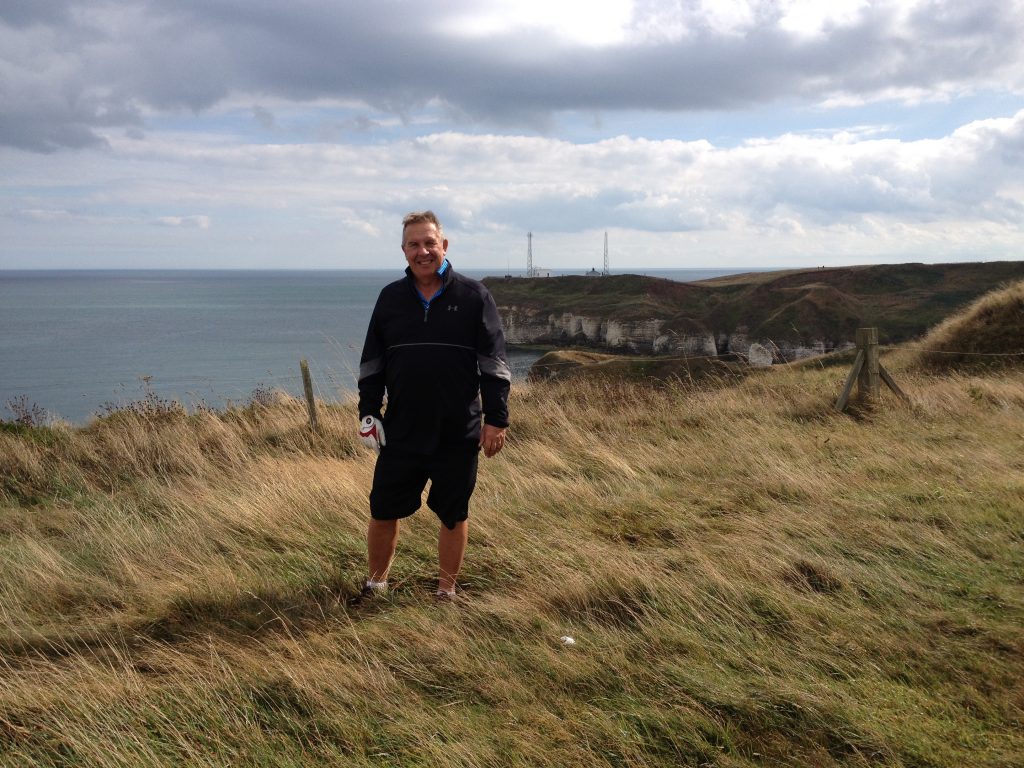 The Rt Hon Roger St Large pondering why no one has mowed the greens lately.