As the curtain closes on 2018 season its hats off to the Big K, golfing expert and CEO of Shorrocks Industries sponsors of the inaugural Portugal Super Bock Handicap Steaks, as he hits the top of the money winners for 2018.
In a rare interview Big K spoke earlier today:
"I am obviously very pleased with this exceptional years golf, its all down to dedication and the fact that I am better than the rest of the rabble.

I would love to talk more but I am due at Gatwick today, not to fly but to get the bloody Drone off of MK Seve, he has gone berserk !"
Dan Large was not available for comment but Large Senior, in the shape of The Rt Hon Roger Large did say a few words on his son's success:
"Well perhaps now he will pay for something in the new year ! I live in hope !"
Last years winner Mick R spoke out at what he called dubious tactics:
"Well the issue is that Kevin, well how can I put this diplomatically , he has been practising, not once but on a number of occasions !

I can't believe it !

There must be a rule somewhere to stop that sort of thing !"
Looking ahead to 2019 tour organiser Hoppy Dearsley pointed out that the prize money this year was 30% greater than 2017 and with an average field of 7 players this year next season should break all records.
He also said that if he is not allowed to win sometimes he is staying in his room.
As a parting shot he also mentioned something about handicaps and deep cutting.
2018 The Road To Vilamoura 2018 – The Final Tables.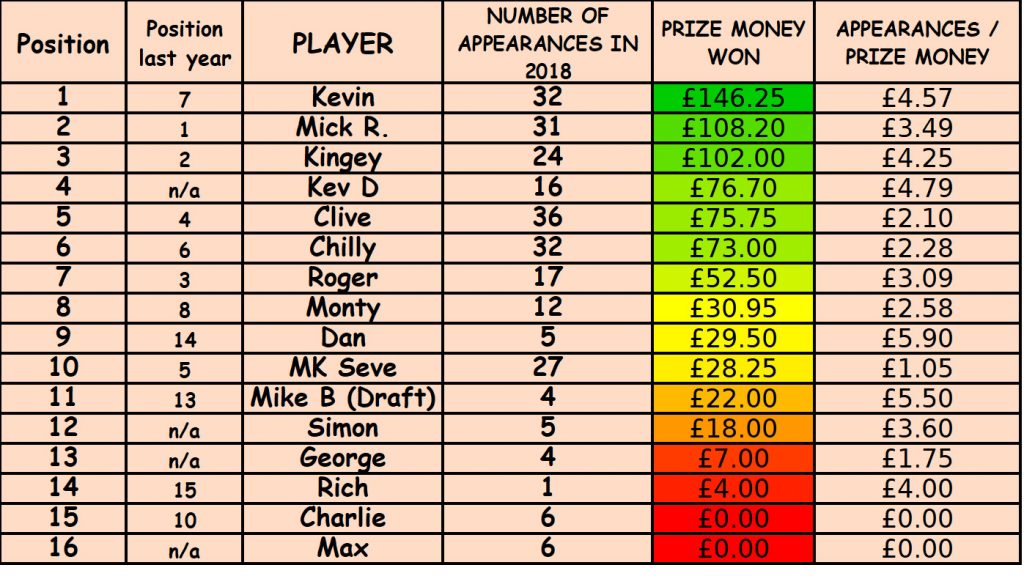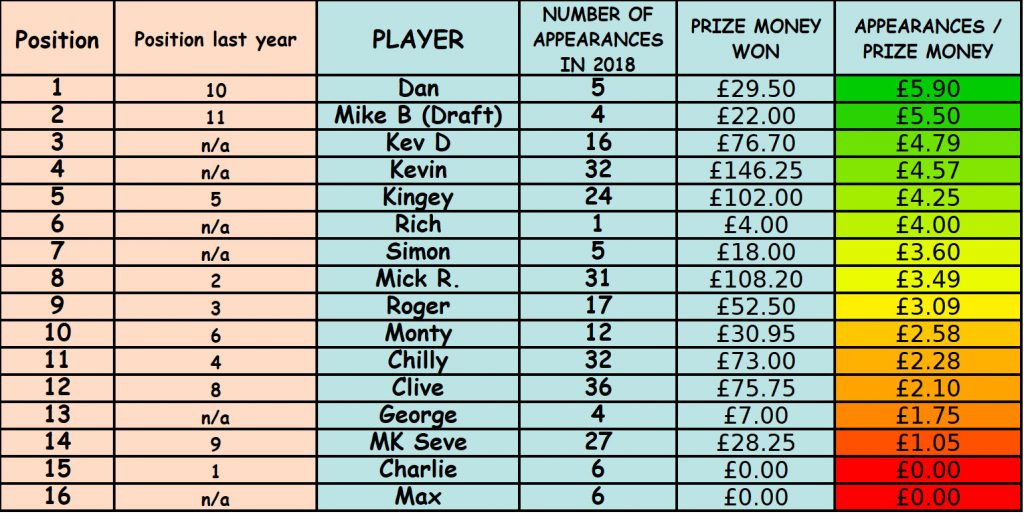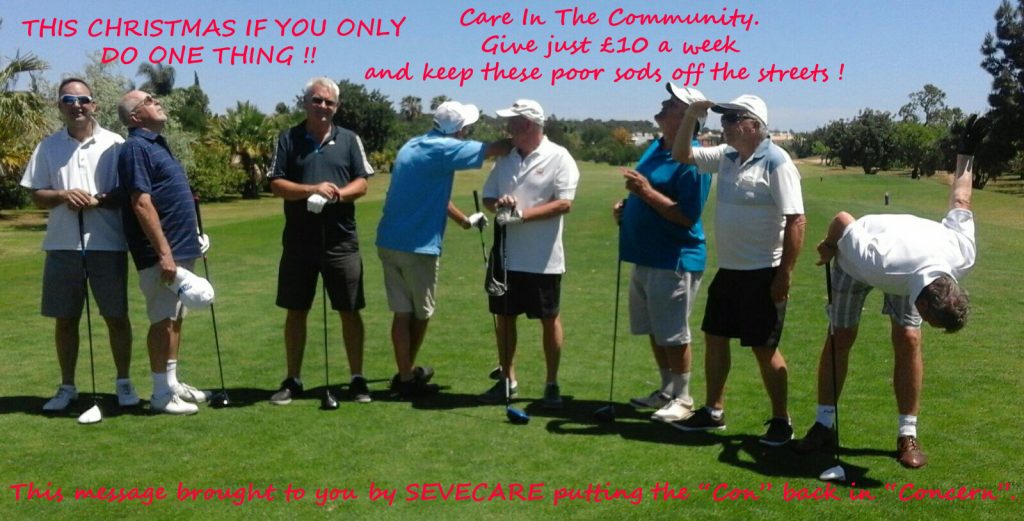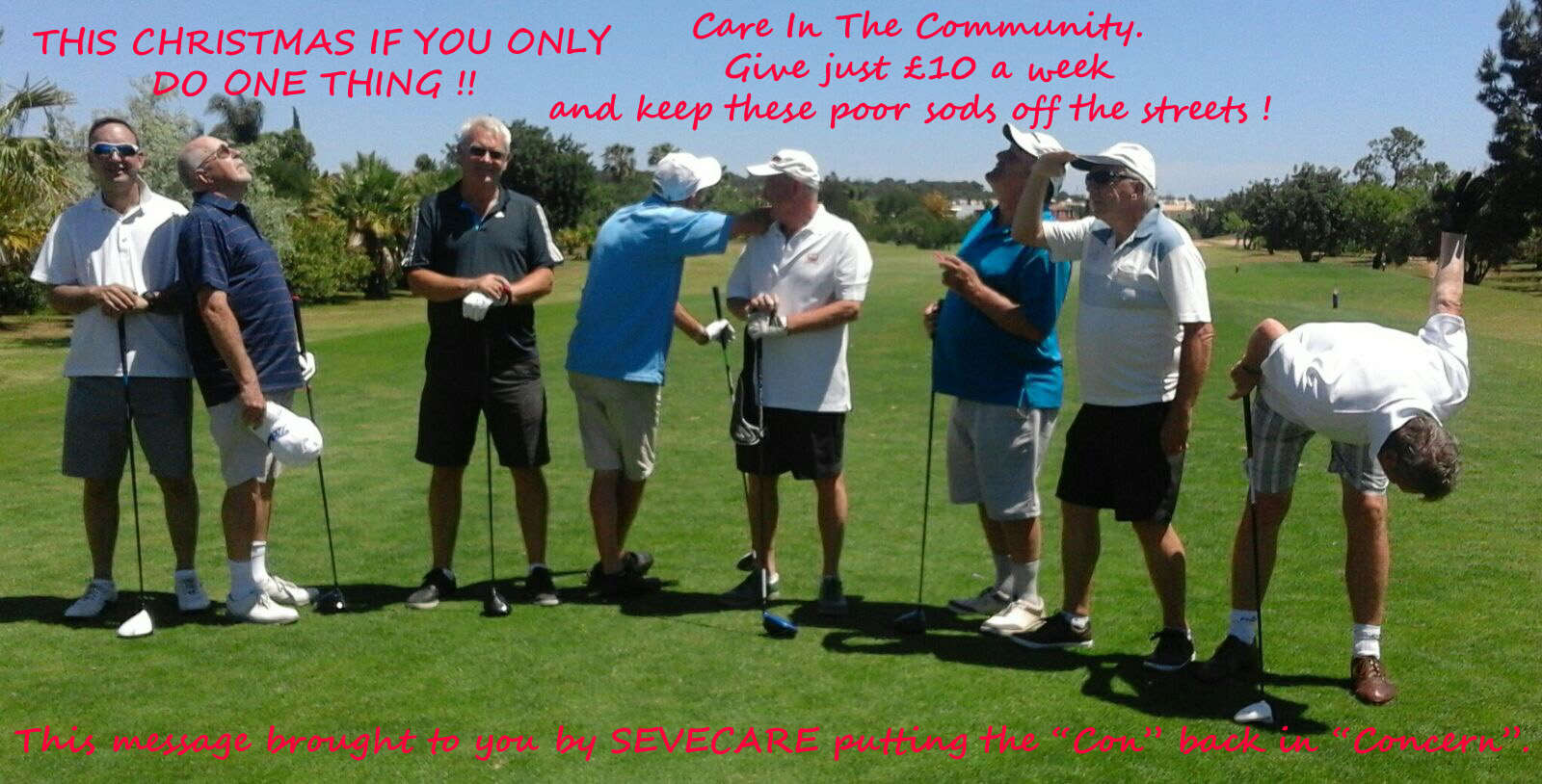 2019 – Its Golf Jim – But Not As We Know It !