In a shock move today Seve Travel and Shorrocks Industries have agreed to combine the legendary Spring George Open with the 2019 Rooms Of Gloom event.
The tournament will be staged at The Abbey Hotel Golf Club in Redditch and will attract some of the best golfing talent in Europe, or though that of course could be fake news.
MK Seve was on good form when he addressed today's press conference:
"The relationship between SEVE Travel and Shorrocks Industries is now on a par with that of Pearl & Dean and Alice & Cooper.

This is the second joint tournament we have announced this year with the Super Bock Handicap Steaks taking place this May in Portugal.

I personally feel that it is a major contribution to road safety !"
Big K of Shorrocks Industries was not available for comment but a spokes person did say:
"Yes the deal is done but MK Seve is a right pain in the backside, what with all that crap about backstops and on going trading relations, whats going on ? But don't print that will you !"
The Rooms of Gloom is historically one of the most important rounds of golf known to mankind. The result has, in the past, made grown men weep and others consider breaking their own limbs or fall out of trees.
The excitement is mounting further announcements on starting prices are expected from SEVE BET at any time now.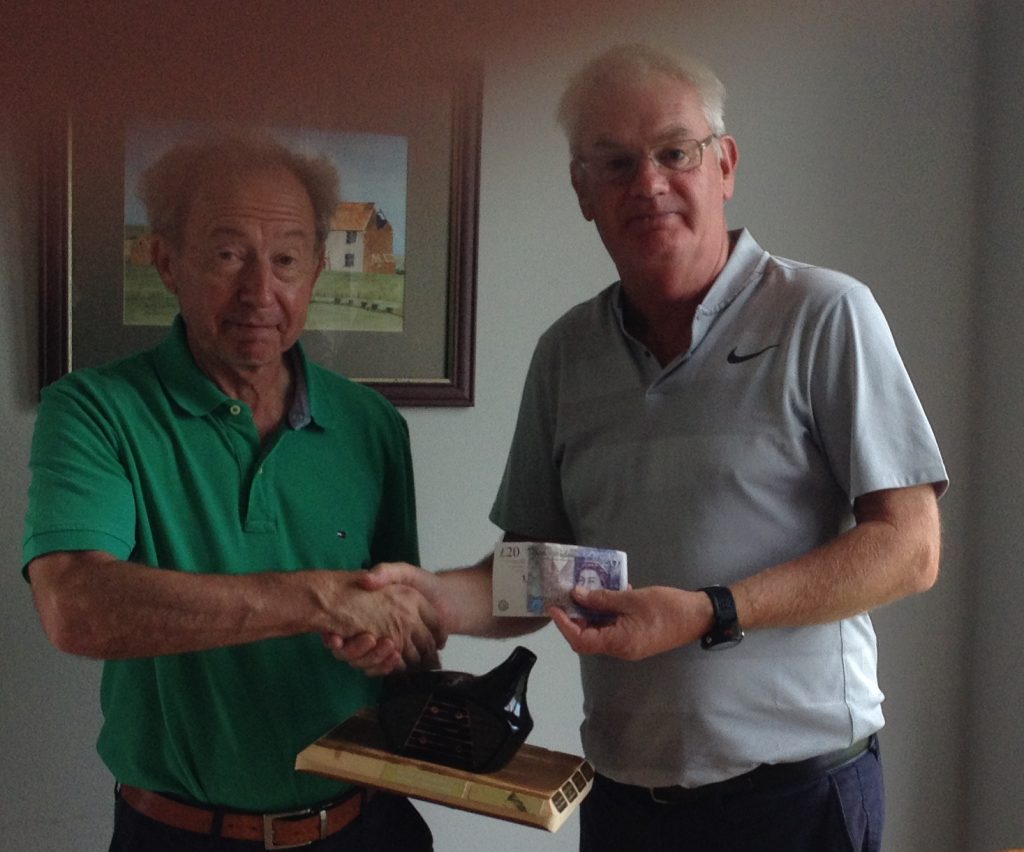 A recently discovered photograph from 1934 of Big K accepting a small token of admiration from the Archbishop of Canterbury.