15 Players eventually turned up for the 2019 UK Peter Crowhurst Celebration Trophy played at Kibworth Golf Resort and Spar set in the rolling plains of sunny Leicestershire.
The competition was fierce, as were the barmaids, as battle commenced at the 4th UK staging of this major event in the international Glofing calendar.
Kevin Shorrocks or Big K as he is affectionately known by the local Serious Crime Squad, was imperious, turning in a 40 point performance with a 23 point back 9.
Dave (Dodge) Taylor was second on 33 points sliding in on count back from Mick R and  Tony Bryan, with Kev D, Hoppy Dearsley and sponsor MK Seve picking up the minor prizes.
The rest of the field struggled in the high temperatures and tricky conditions, Max was particularly affected by the heat:
"It is to hot for golf you twat !" he commented on the first tee.
Stewart (Biffa) Amos managed to find the golf course, which in itself is a major achievement, as well as picking up a nearest the pin in 2 on the day.
Tournament sponsor MK Seve spoke for the whole ensemble when he addressed the press conference after the prize giving ceremony:
"I would like to thank everyone for turning out today, it is always good to see this many senior citizens and unemployed people getting on so well together.

I also bring news from two former champions Nigel Carby and Chilly Entwistle, both of whom are having cosmetic surgery procedures today and have missed the tournament.

We all, of course, look forward to not recognising them both in the future."
Full results below: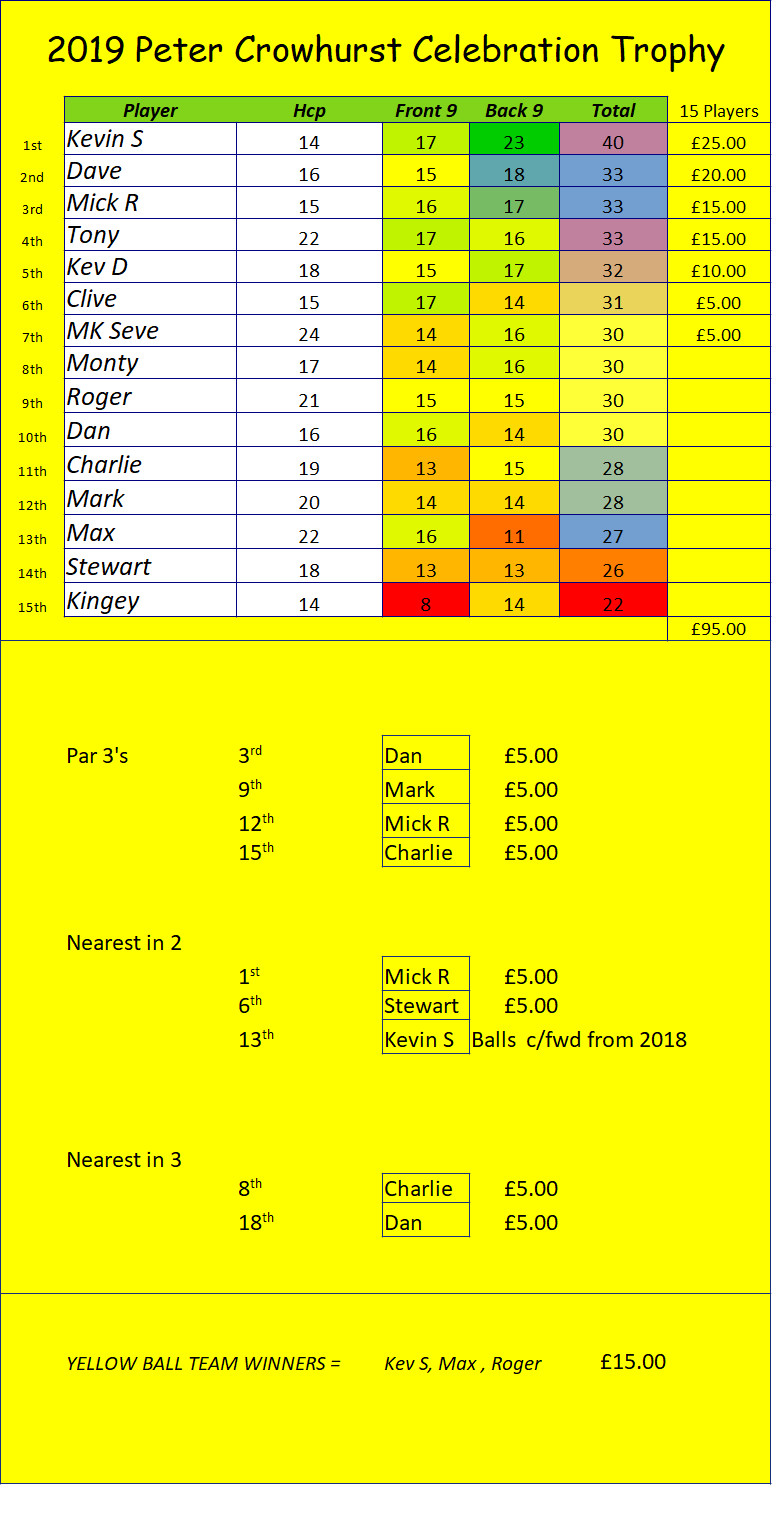 The Peter Crowhurst Celebration Trophy will next be staged in Bridlington on the weekend of September 14th 2019.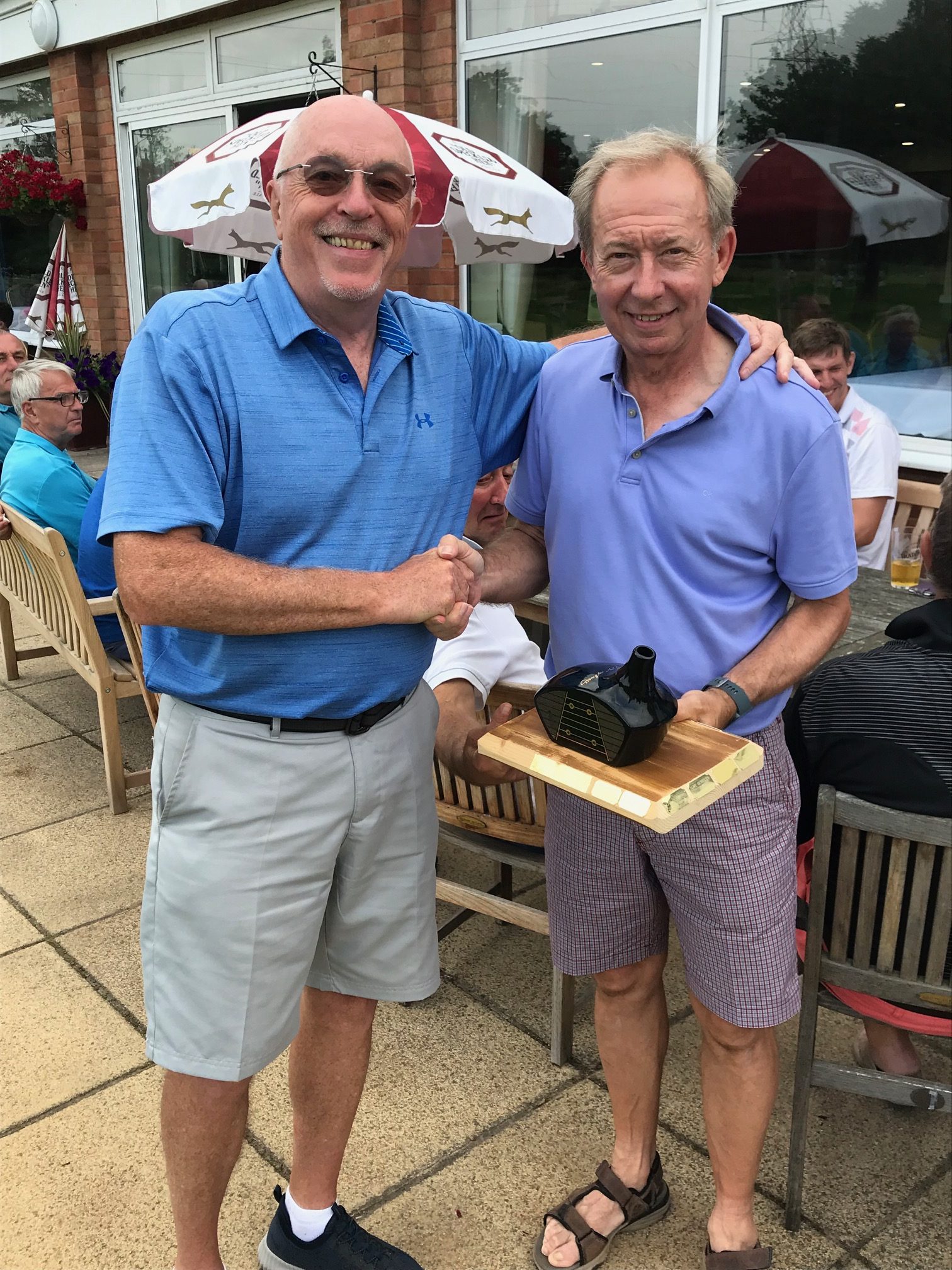 Hoppy Dearsley presents the coveted Crowhurst Trophy to Big K shortly before the emergency services arrived.