It was thundering heavily as the 8 Very Old Masters walked out onto the Tee at the superb Oxford Golf Club ready to "Take The Knee" before setting out on the 2020 Asterisks VOMs Tour.
The regular players, mostly Dearsley's , were joined by special guests Lord Chilly of Uzerlam and Ronnie Pepperell for this 18 hole shoot out which would normally take place in sunny Bournemouth in April.
As with so many sporting events this year, due to a complete lack of interest the global Pandemic, this tournament has had to be postponed or, as in this case, crammed into to one days golf.
Up for grabs were 2 major trophies the coveted Very Old Masters Limited Edition Etched Trophy and the even more coveted Peter Crowhurst Celebration Trophy.
The venue, generously made available by Ronnie Pepperell, was the excellent, tricky, hilly, pondy, out of boundsy, Oxford Golf Club.
As the day unfolded Lord Chilly showed his class and no amount of verbal and some physical abuse could distract him from an inspiring 39 points.
"Well done Chilly !" was the cry from Tournament sponsor and the original Old Master Bob Dearsley.
The other competitors were less enthusiastic about handing over the pile of cash and Trophies to Chilly but he managed to get out of the Clubhouse with a few minor injuries and promises to return next year.
Full results below: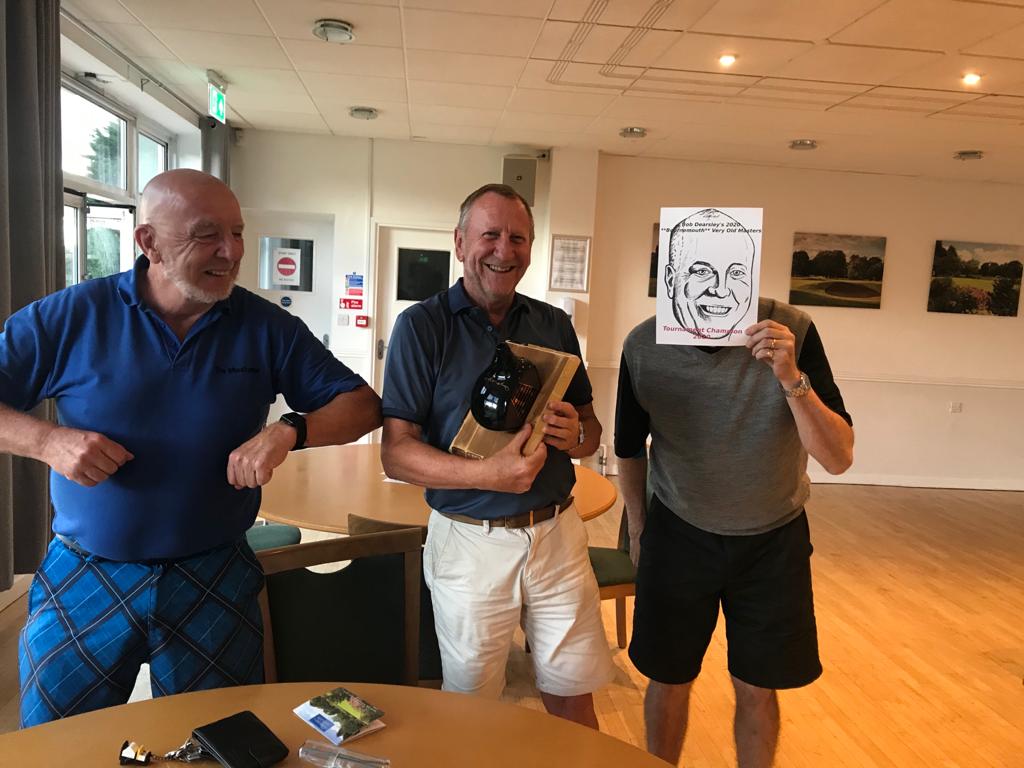 Lord Chill receiving multiple trophies from Ian "Fashionista" Waterhouse and a facsimile of sponsor Bob Dearsley.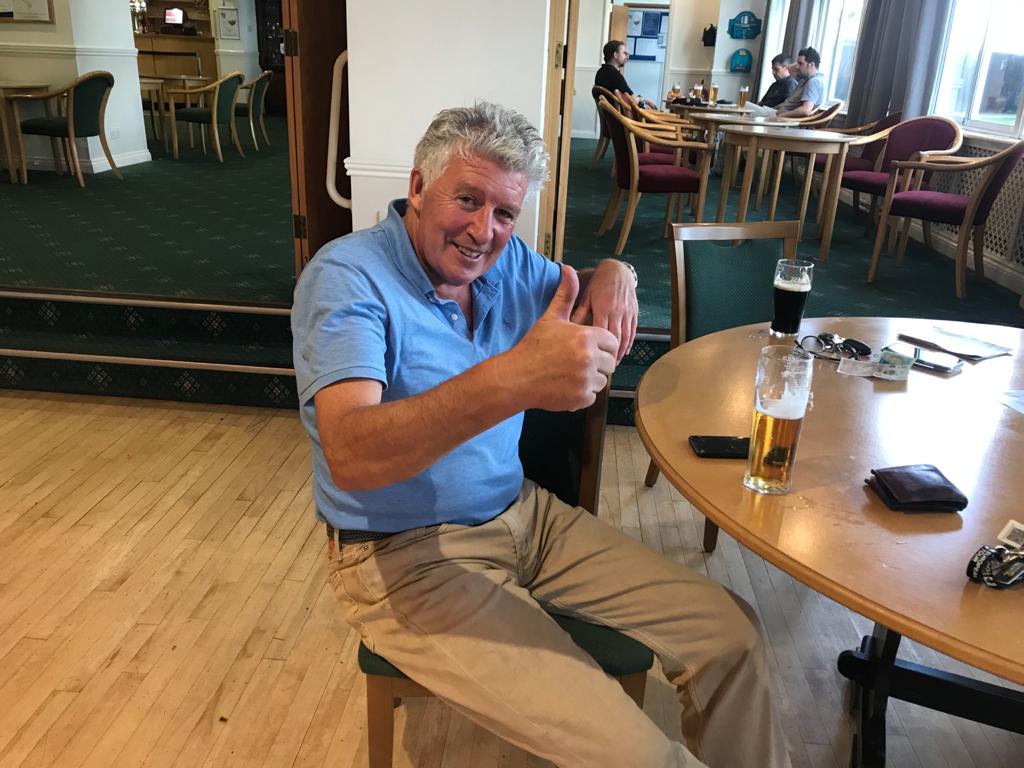 Ronnie Pepperell was "Pleased to be here !" . Later Securicor arrived to deal with Pep's on course wager winnings.
     Veteran Old Masters Joe Dearsley, Chairman and Franchise Owner Bob Dearsley and Doug and Allan Dearsley were all very pleased not to be last !  Especially Allan who was overcome with emotion and had to be seriously disinfected before returning to the rest home.
Pete (La Freak) Keeping could not be available for the days golf due to prior engagements but his lawyer says that he should be out in 6 months.
The 2021 VOM's is now scheduled for 9th – 12th April 2021 in sunny Bournemouth