19 Players with hope in their hearts, a beautiful still and hot, humid  day at Beedles Lake.
Sir Roger Large strides out and crushes those hopes with a front 9 of 42 shots , 2 birdies, 4 x 3 pointers and a record 26 points !!
"I am a modest man" said Sir Roger "In as much as I like to be modest and I am probably the most modest person here today !

The golf today was out standing I was superb and I would like to thank my playing partners especially Hoppy Dearsley for completely cocking up the final hole !"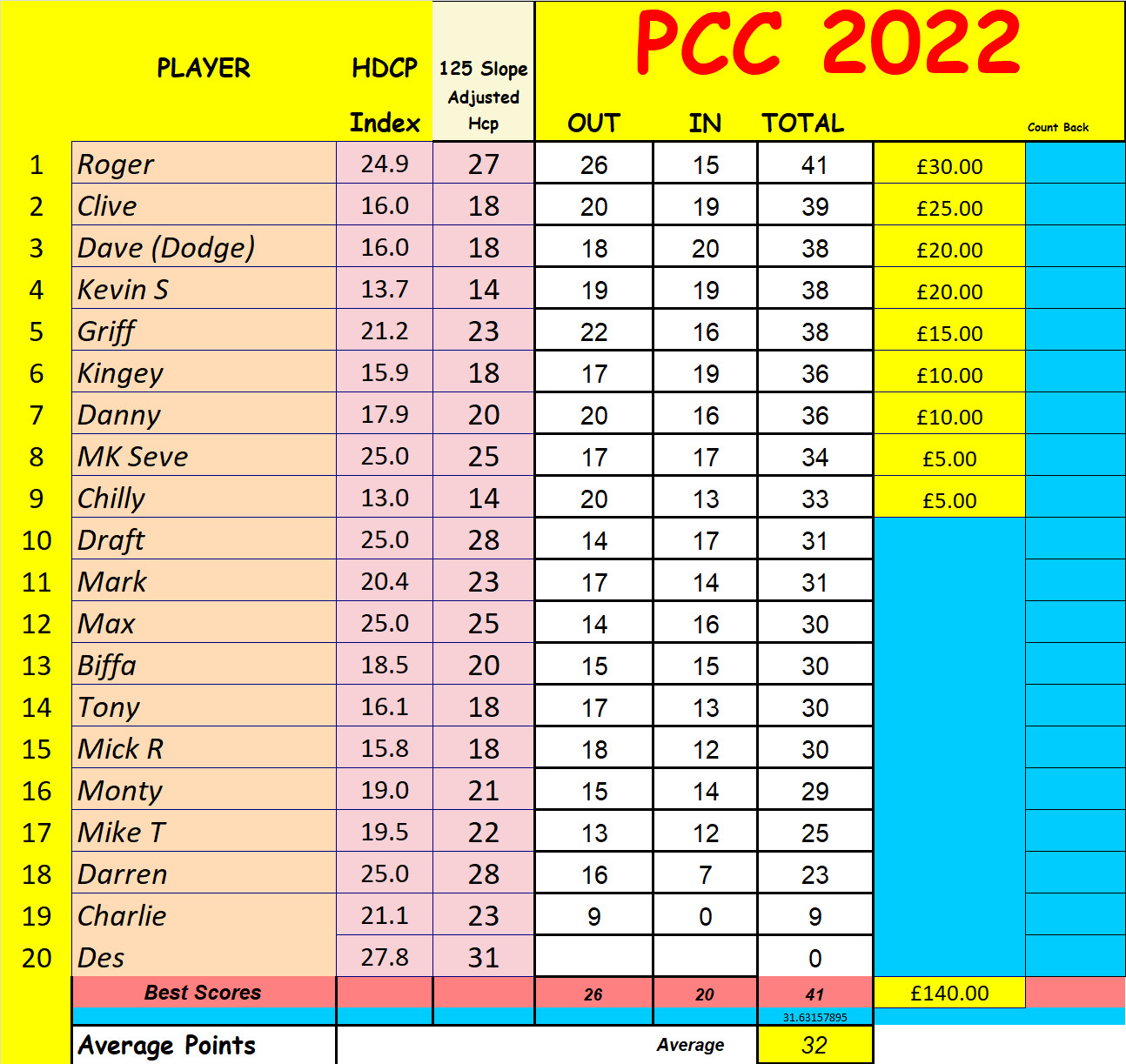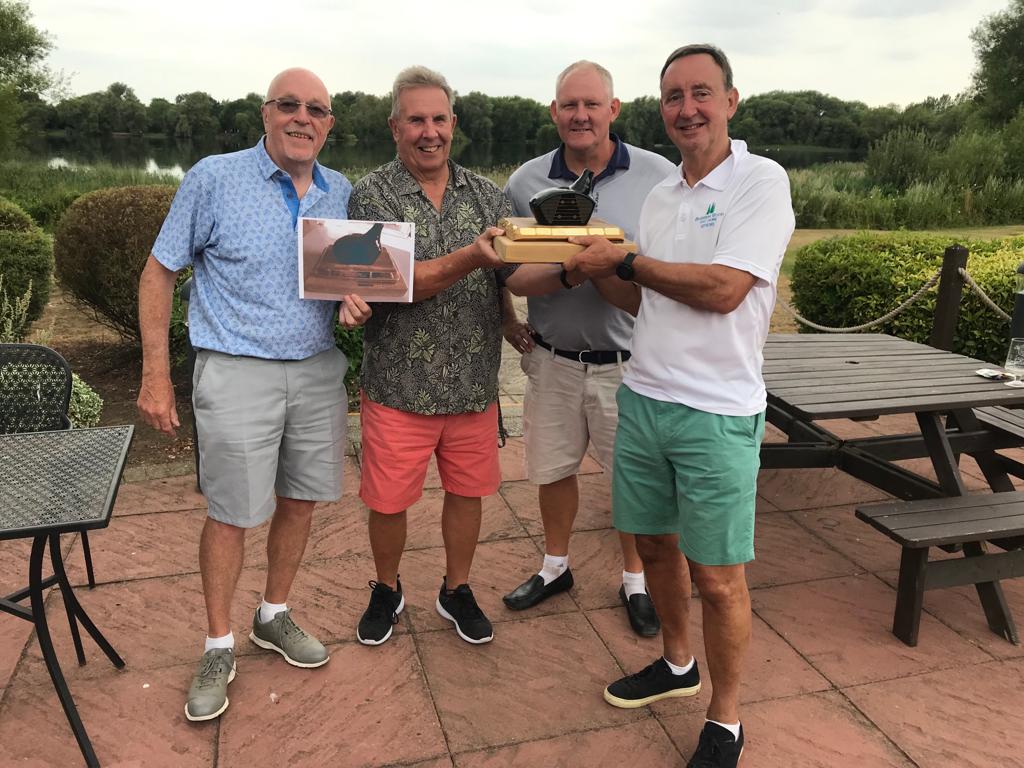 1st 2nd and 3rd place men  Dodge, Dearsley and Sir Roger with MK Seve, Portugal 2022 PCC Winner, presenting the magnificent Trophy (shortly before the police arrived).
The Yellow Ball Challenge as ever was a tricky and fraught affair. Big Max McD was on dramatic form as he, not once but twice, disposed of his teams' Yellow ball in the same lake.
Capt Mick R and his team of Big Tony and Biffa Amos (Who actually turned up at the correct Golf Course) were the only other team to come home with the Yellow Ball leaving Chilly, Mike T, Griff and Mark in triumphant first place !

The PCC will be up for grabs later this year at Bridlington in September 2022.