MK Seve, President and SEVE BET CEO today announced an extended field for this years Bridlington Admirals Cup.
"This year, in line with FIFA's thinking on expanding the World Cup, I have decided to invite 14 players to contest this years Admiral's Cup in Bridlington, wherever that is.

This prestigious event will this year attract massive crowds, mostly of midges, and a record prize purse.

I, and my team look forward to the drive North to experience, once again, the challenges of golf in Yorkshire. I only hope that I get a better reception than that twat Trump got. "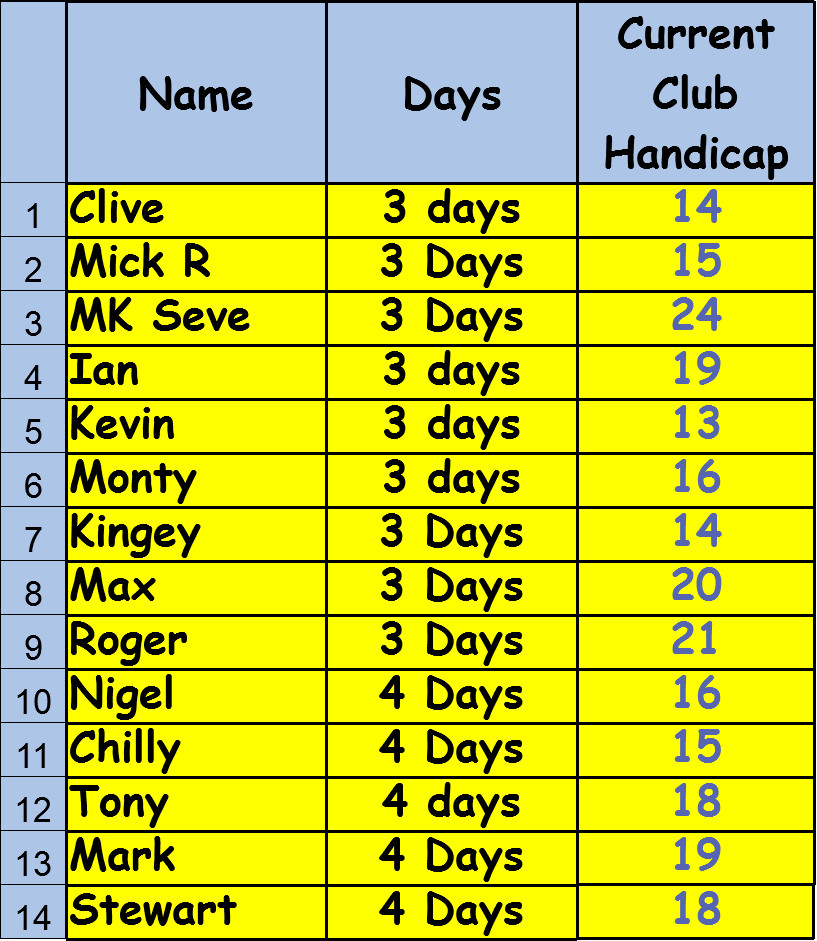 The final list of players will be published at the end of August along with accommodation plans and full instructions on how to use golf clubs properly.
Confirmed Tee Times Below.
Fri 14/09/2018  1.30pm at Hornsea Golf Club – 6 players (Acclimatisation and practice)
Sat 15/09/2018   1.30pm at Bridlington Belvedere Golf Club – 14 players
Sun 16/09/2018  12.15pm at Filey Golf Club – 14 players
Mon 17/09/2018  11.00am at Flamborough Head Golf Club – 14 players