It was a triumphant MK Seve who addressed the press corps today at a hurriedly convened press conference in SEVE BET Towers just outside Sofia in Bulgaria, the site of SEVE BET's child labour sweat shop European Financial Headquarters.
"I can now declare that the deal is done. I have worked like a Trojan, whatever that is , to "Get this through" and now in front of all my wishy washy detractors and critics I can point at this piece of paper I have and say "Tee Times Done" !

Some of you will know that this has been a difficult negotiation, I have stuck to the task , as promised and delivered !"
Asked about accommodation, fish and chips and the possibilities of an Indian meal, MK was less forthcoming:
"Don't bloody start now, I've been up to my nuts in this crap all bloody week, I wish I'd left it alone, for crying out loud, but don't print that will you."
The 2020 Admiral's Cup Tee times are now set in stone:
Fri 11/09/2020                   1.00pm at Bridlington Links

Sat 12/09/2020                  12.00pm at Filey

Sun 13/09/2020                 11.28am at Scarborough South Cliff

Mon 14/09/2020               9.30am at Flamborough Head
And 2 buggies booked at each course.
There was a kerfuffle in the crowd when one reporter asked:
"9.30 am  on Monday ! Some of these twats have never been up that early, well one of them anyway !"
But MK had already left the building, whisked away by his many poorly paid flunkys executive assistants, to his next Hooray Henry Thrash important business meeting.
Full details of the 2020 Bridlington Admiral's Cup and the associated competitions will be announce in the summer of 2020.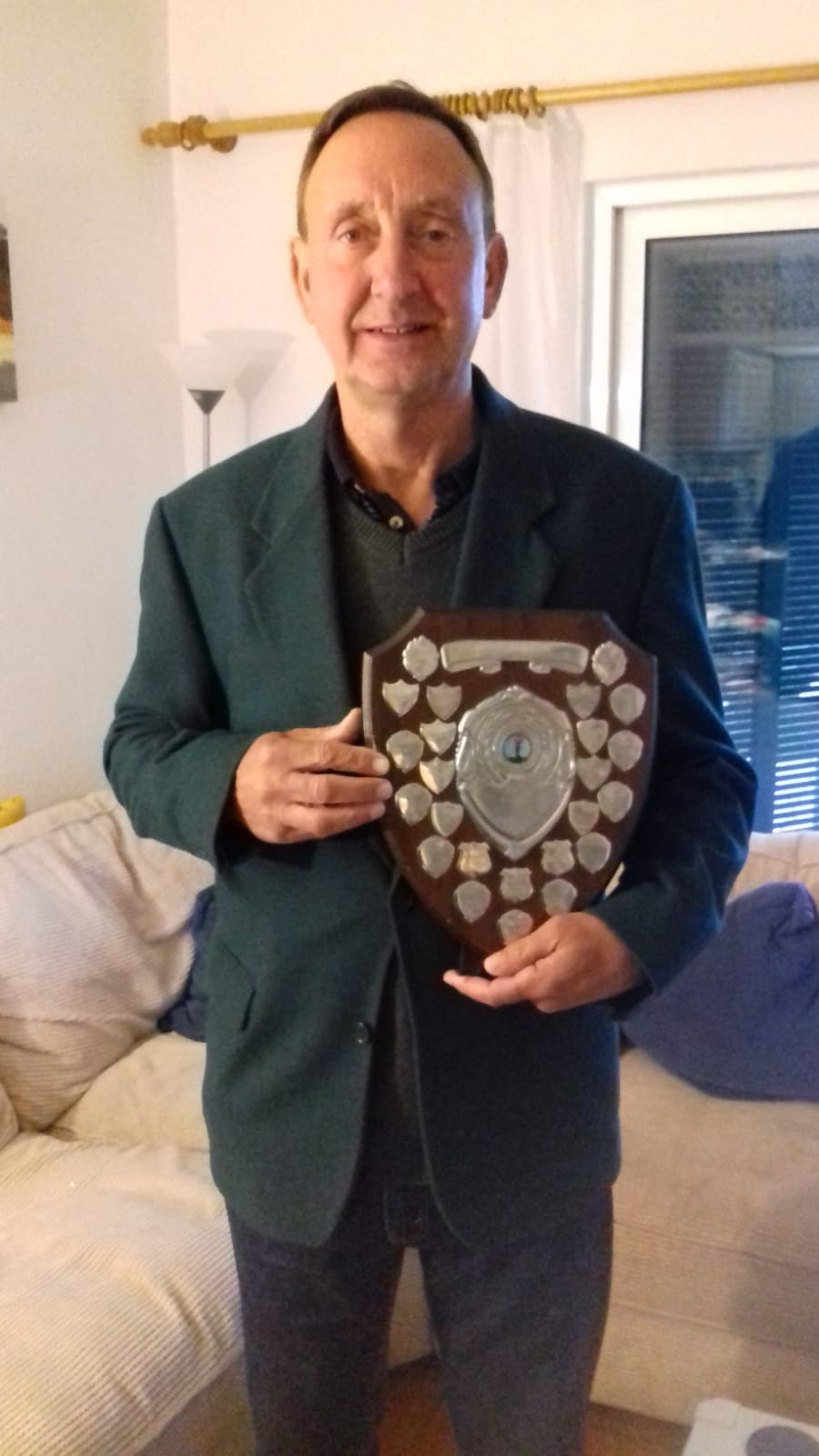 MK SEVE posing at a recent night out at Spearmint Rhino a  Company Function wearing the green jacket and holding the Portugal Tour Trophy which he bandited won in 2019.