Socially spacing was essential as the press corps assembled this morning to hear Big "K" Shorrocks announce the format for this years Covidiot Bridlington Admiral's Cup.
MK Seve was strangely not in attendance but a shadowy figure introduced as Heinrick Von Kowal was introduced as the SEVE Bet representative.
Big "K" set out this years format which includes the Super Bock Handicap Steaks which was scheduled to be played in Portugal this year but obviously cancelled due to mostly apathy the pandemic.
Talk was in the air of a new 2021 sponsor for the tour with a new company HVK Bet who apparently have put in a hostile bid for the Kowal Corporation's major brands.
Heinrick Von Kowal was swift to point out that there was no real hostility implied in the bid:
"Ve, I mean we, are a family orientated company looking for investment opportunities in this lucrative market, that is all !! "

"Nein , I mean No questions now !"

Was HVK's closing remark as he was asked where MK Seve was today.
Full details of the competitions and NEW Handicap rules are set out below: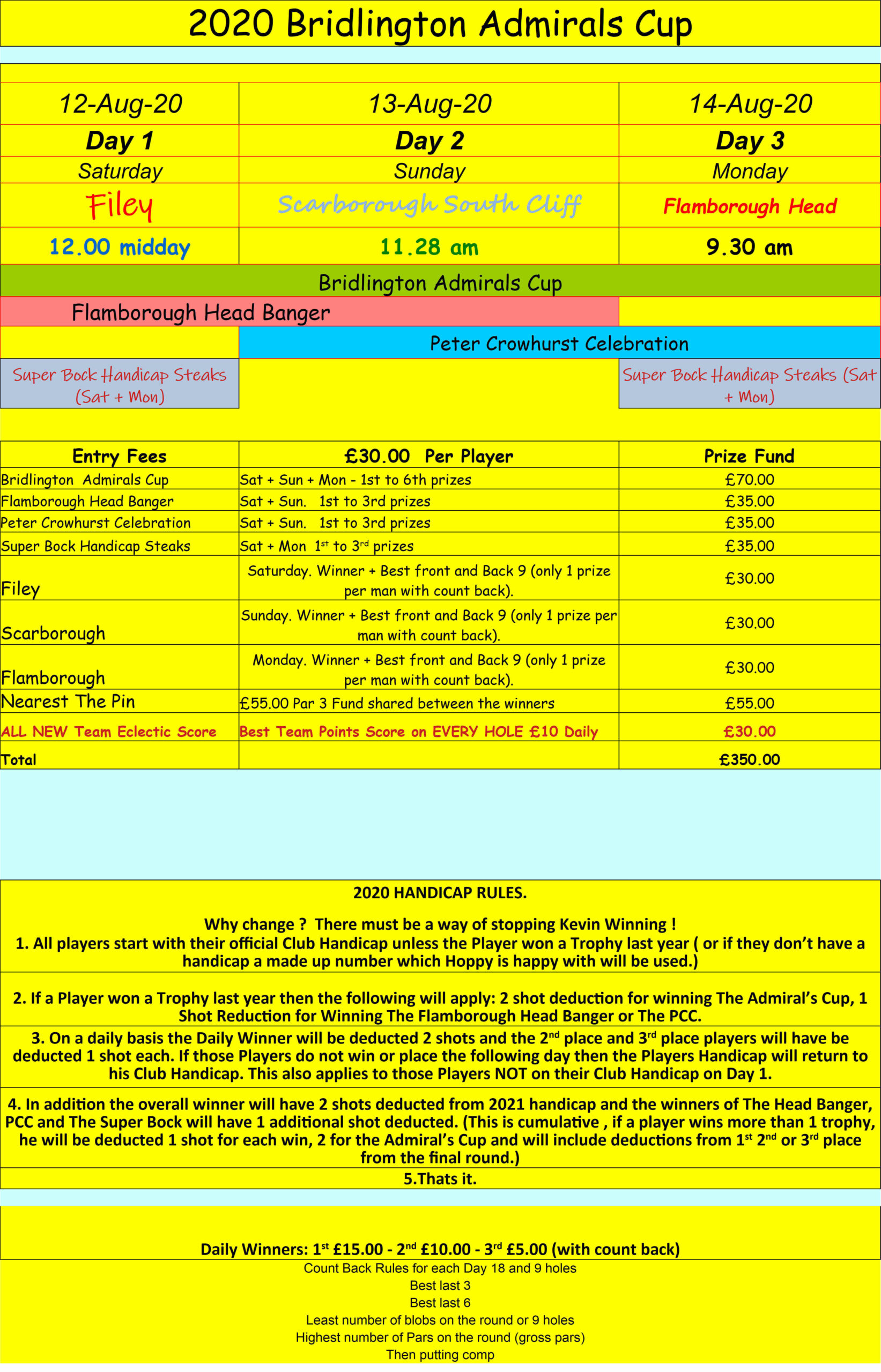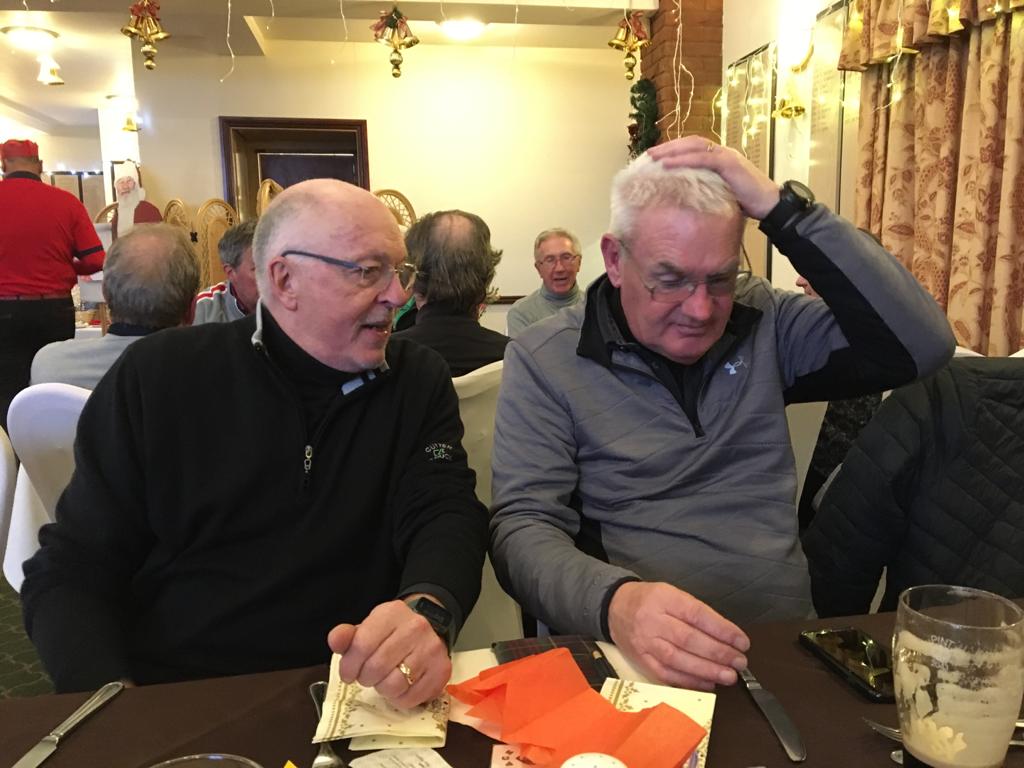 Mick R trying to get his head around the new Handicap rules whilst Hoppy Dearsley explains the gist of Guardians of the Galaxy, again.