Following a startling display of what can only be called Glof  Golf, the results of the "Carry On Up The Carby" are released today.
Nigel Carby, International Man of Misery Mystery, once again has plundered the prize money pot and taken the first prize along with winning the back 9 and 18 holes.
2nd Place Sir Michael King pluckily came second with 20, 20, and 40 points but won "Nuffin" ! and young Chris , playing off 10, took the front 9 with 21 points.
Team prize was collected by Mark, Kingey and Tom, and the Yellow ball was won by Kevin, Tony, Clive and Roger.
The only team who came home with the yellow ball. What skill !
The Par 3's were won by Tom, Chris, Kingy (again) and Clive.
Tony Bryan overall Tournament Director arrived slightly out of breath direct from New York:
"It was a great day, I personally was very pleased with every aspect of the Tournament apart from the golf and the winner !"
Sponsor MK Seve was keen to say a few words:
"What a great day ! I apologise for there being no Trophy but as it turns out its OK because if we did have one we would have to give it to Nigel, and no one likes to see that do they ?

Will we stage the event next year ? I think it would be rude not too !"
Full results below: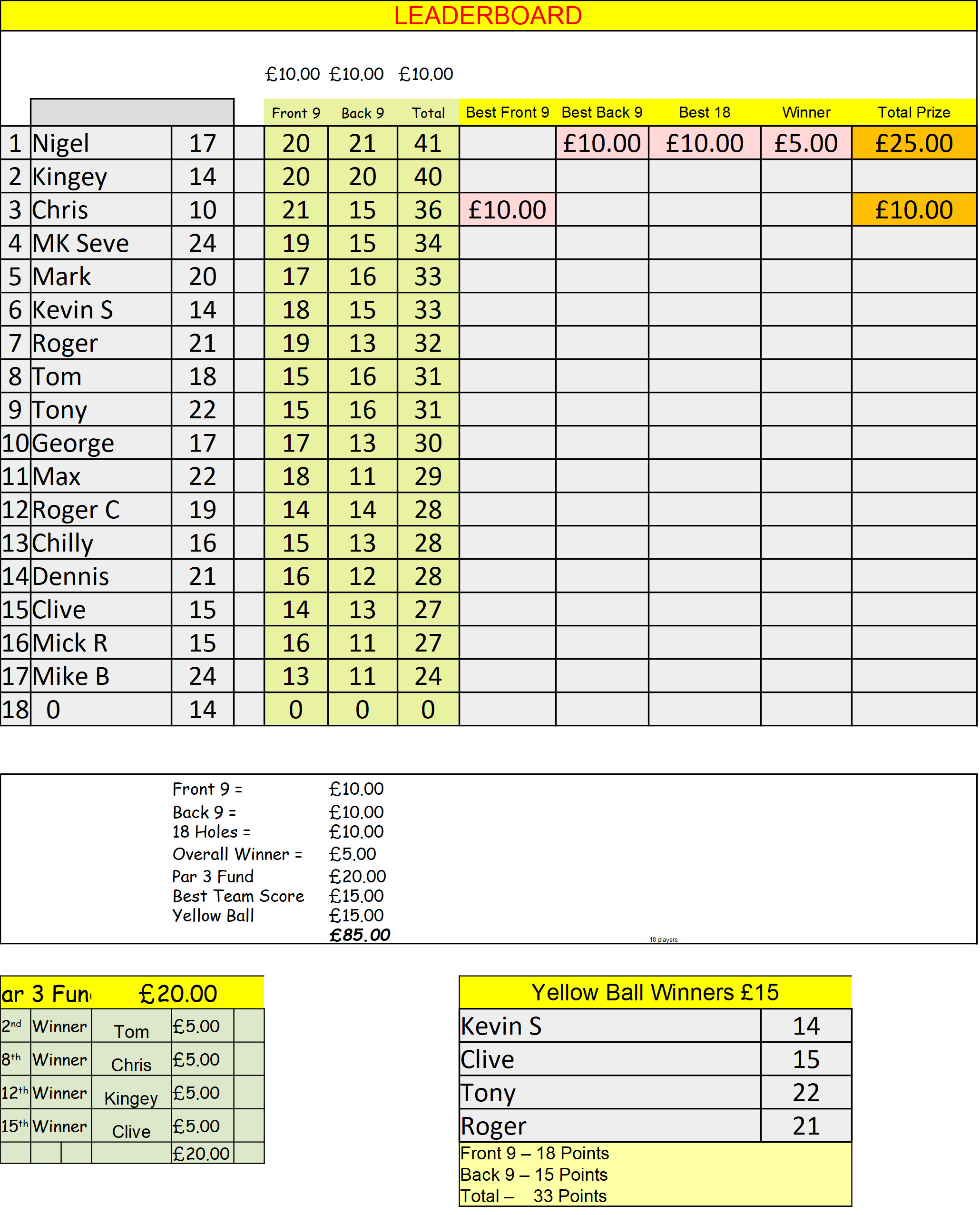 TEAM SCORES