HEADLINES :
Lord Chilly piles in a 43 point killer round and takes a 7 point lead !!! and moves nearly into single figures for Oakmere !
Tony and Hoppy take 2nd & 3rd !
AND Rumours abound that MK Seve has resigned as President – No details yet !!!
All eyes turn to Oakmere !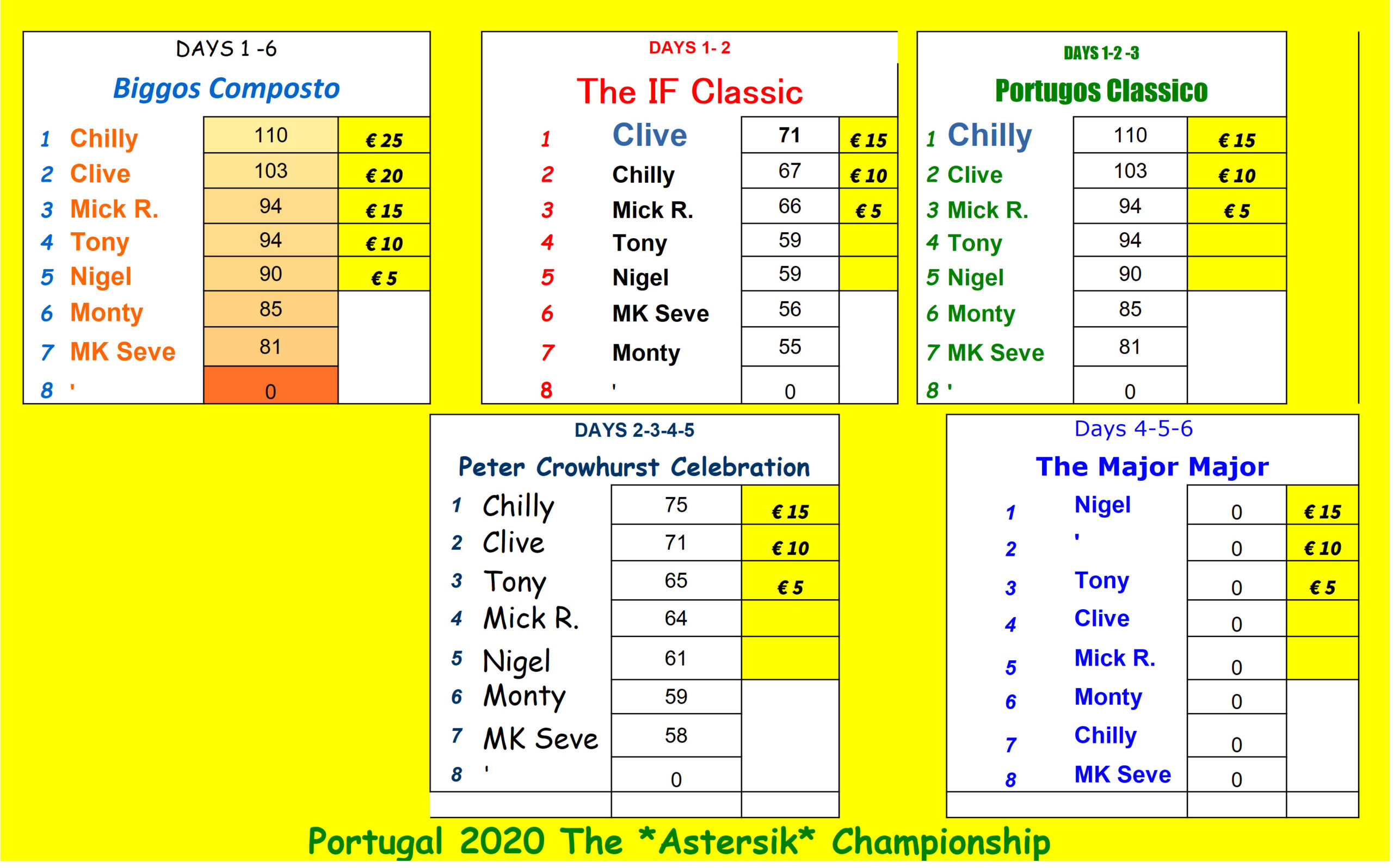 HANDICAPS.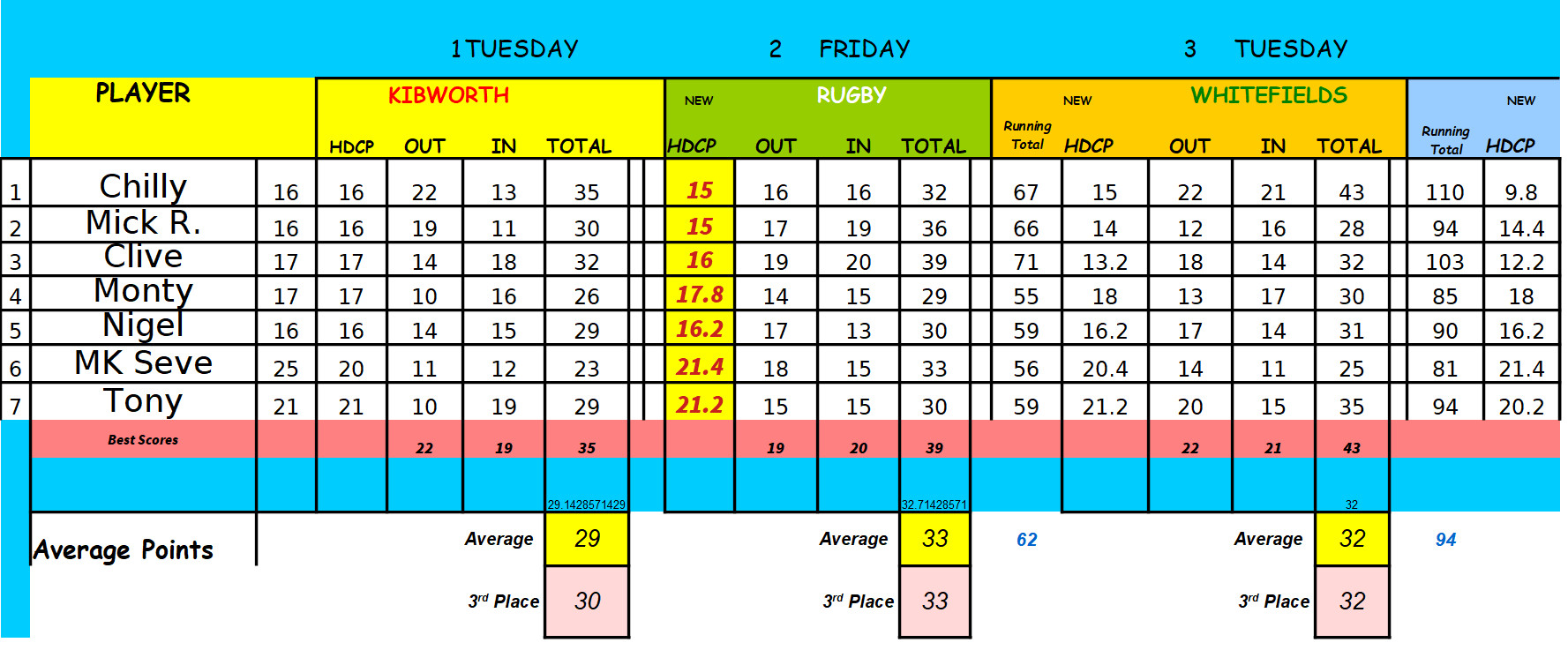 THIS TIME LAST YEAR 2019.