Final Tee Times for the Admirals Cup 2017.
Friday 15th Sept

 (Practice and Acclimatisation) 1.45 pm
Hornsea Golf Club, Rolston Road, Hornsea, East Yorkshire, HU18 1XG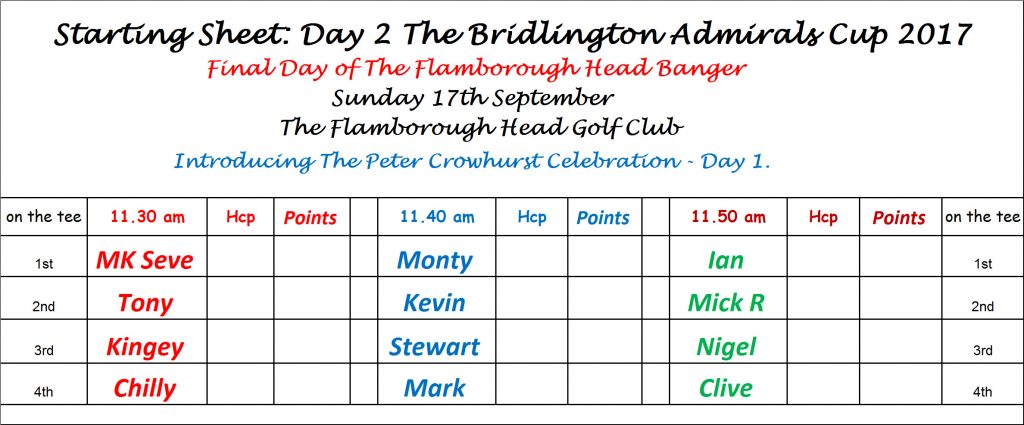 The final round on
Mon 18th Sept

11.07am at Bridlington Belvedere Golf Club,Belvedere Rd, Bridlington YO15 3NA
will be in Championship order with the Leader out last.
Admirals Cup Entry Fee £30.00 per player.

Admirals Cup 1st to 5th prizes – Prize Fund £80

and The Admiral's Cup Trophy

Flamborough Head Banger 1st to 4th prizes

Prize Fund £65

Peter Crowhurst Celebration 1st to 4th prizes – Prize Fund £65 – and the Crowbar Trophy

Daily 1st to 3rd prizes – Prize Fund £90

and £5 Nearest the Pin on Every Par 3 with rollover if no one hits the green !
and as if that was not enough !
On Monday at Bridlington Belevedere it is
"The Rooms of Gloom 2017"