The tensions were high as the final pairings strode onto the Tee at Millennium Golf Club in Villamoura. This was the final round of the 2018 Portugal Tour, Dearsley had lead from day one, Carby and MK were 3 shots adrift and Lord Chilly just 4 shots behind.
5 hours hours later Dearsley, Carby and Chilly lay in a ditch beside the final green and MK stood above them looking down on the vanquished.
"They fell apart" comment MK Seve, "Could have been the pressure, might have been the Rohypnol, but who cares, they fell apart !"
"Yes we did !" was the only words Carby, Dearsley and Chilly could offer as they were led away to the ambulance.
It was a superb week marred only by the golf strong winds and complete lack of skill and talent amongst the competitors.

 The final 4 on the tee at Millennium.
(from left to right – Eh, Pardon, What and Shut Up.)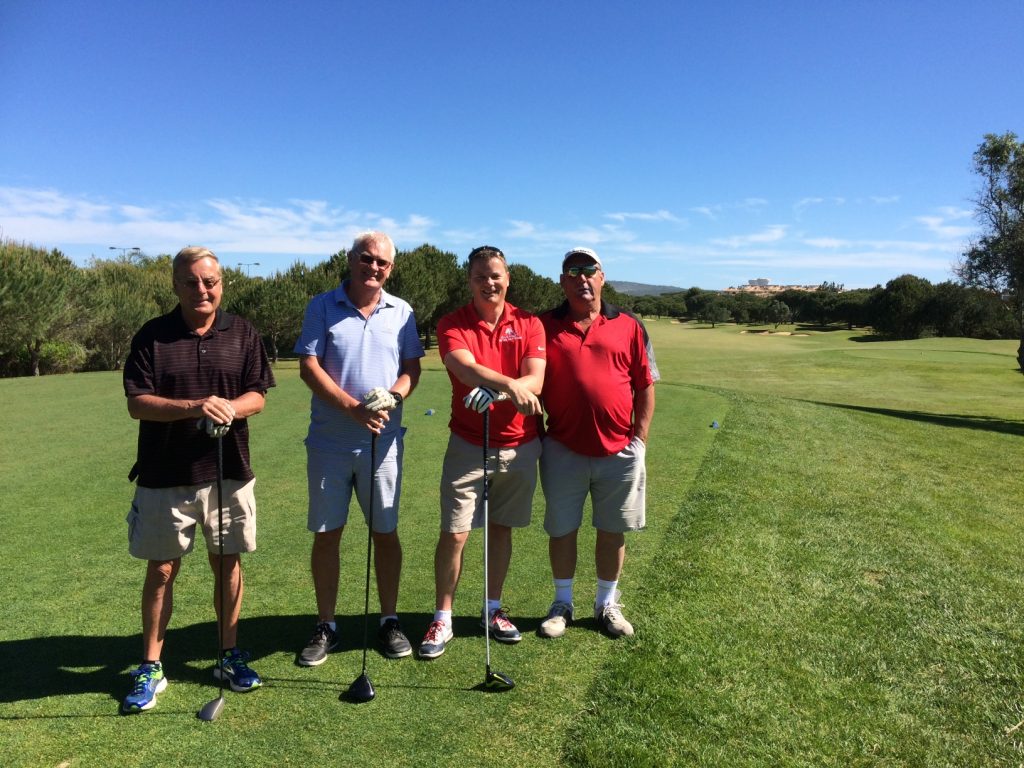 The 2018 Gardening Club (From right to left – Too Much, Not Enough, Can I Have Some and Its All Gone.)