A Resume of 2018.
2019 MK Seve deserved Champion with a final round of 34 points playing off 23.
Magnificent !
And all down to the 8.30 pm curfew.
Just a note , under the old handicapping system, which was so sadly abandoned last year,
MK would be playing off 22.5 minus 2 shots for easily beating the average of 25, minus a further 2 shots for
winning which would have given him a starting point of
18.5

.
My my those were the days.
Hoppy Dearsley, who was leading up to the last day fell apart at Millennium with 23 points, although the average on the last day was only 25 points, the only players being over the average being MK with 34 and Tony with 27.
And….on to 2019 !
Now this year gentlemen,
Nigel starts off 16, last year he was off 12.
Mick R is starting off 15, last year he started off 10.
Clive started in 2018 off 14, this year 15, and Chilly was off 14, this year 16.
Tony started 2018 off 18, this year it's 21 !
Only Monty and MK started on their regular handicaps 24 and 17 last year.
So it will be MK who kicks off on 22 this year, 2 below his normal mark, but with the opportunity to move back up to 24 should he not win a 9 or 18 on the first day.
This could be an interesting year. Usually the winning average over the 6 rounds is about 26 points.
Last year it was only 24.
And this year we have the Mighty Rookie who is Ryan Kowal off of  a handicap of 10.00 !
Very very interesting.
And don't forget there is 180.00 Euros in prizes for the 9's and 18's with a 1 shot deduction of you are in the money, whether you win it on your own or shared.
So sleep easy , what could possibly go wrong.
And Good Luck to One and All in this years "Rooms of Gloom".
May the sun shine on us all !
Last years results below…..LEST WE FORGET !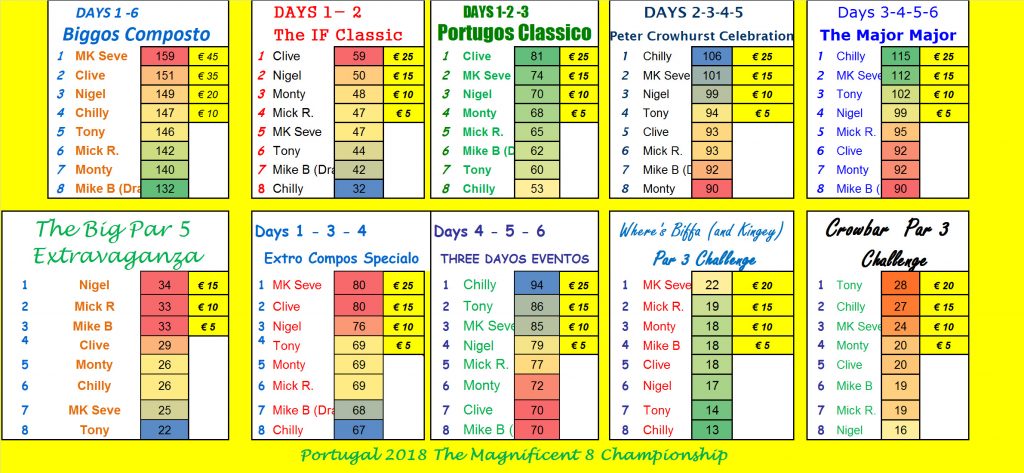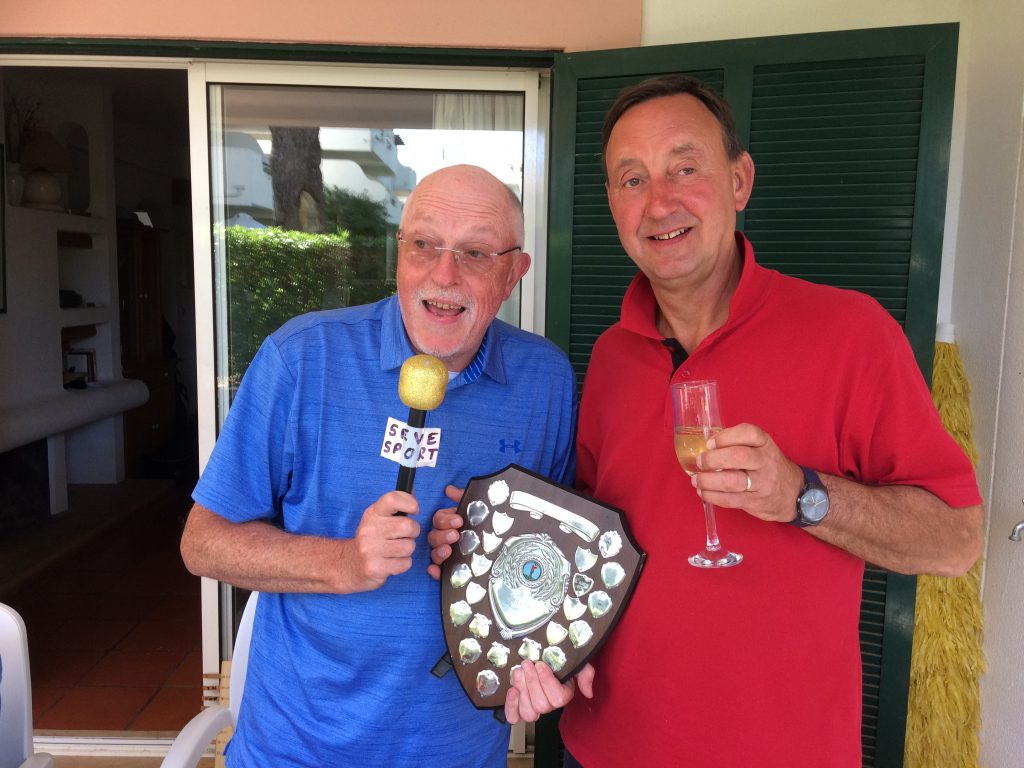 2018 Champion MK SEVE enjoys a glass of bubbly whilst being interviewed by SEVE Sports following his acceptance speech.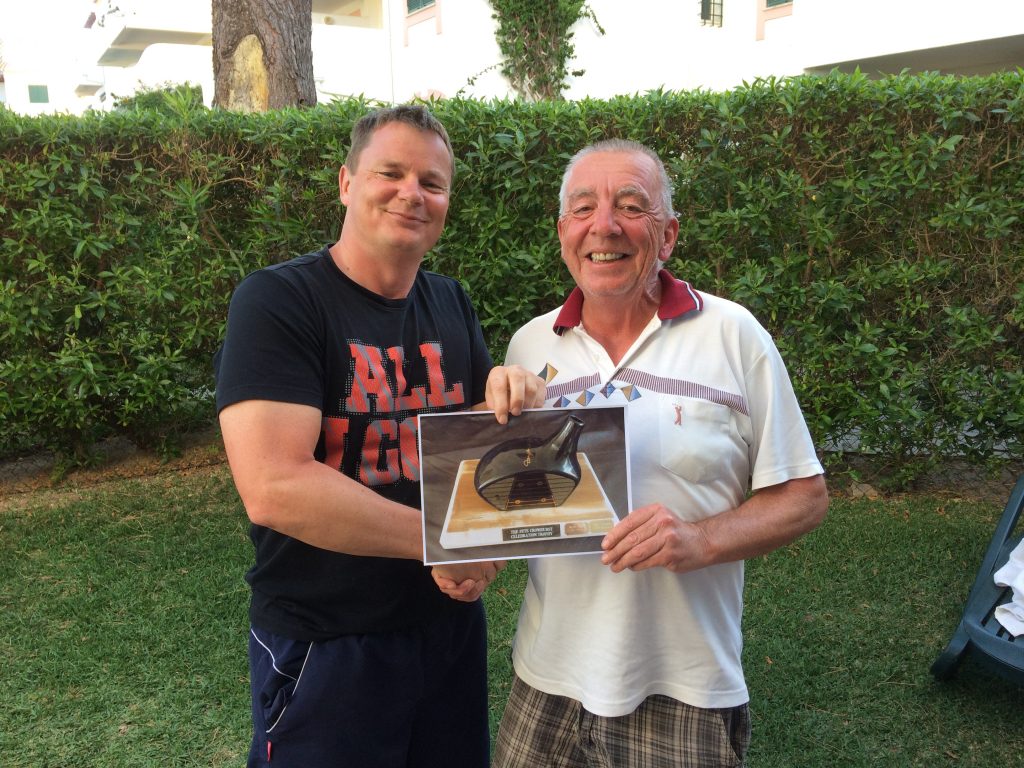 Lord Chilly of Uzerlam accepting the coveted Peter Crowhurst Trophy. Presented by young last years Rookie Tony Bryan, as he was the only man capable of standing at this point in the ceremony.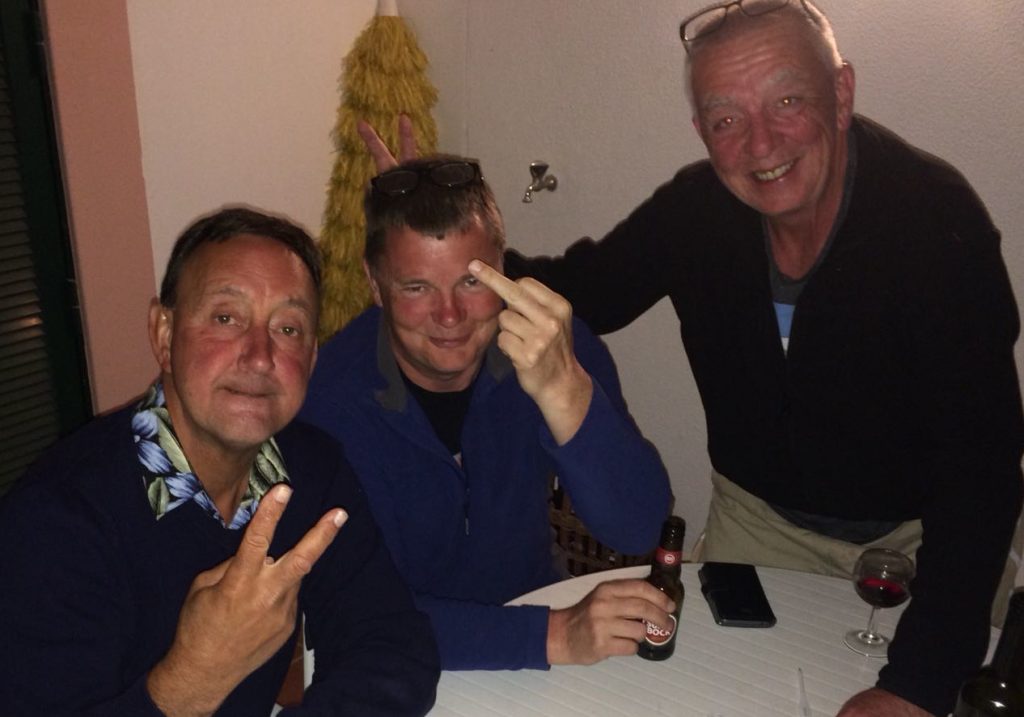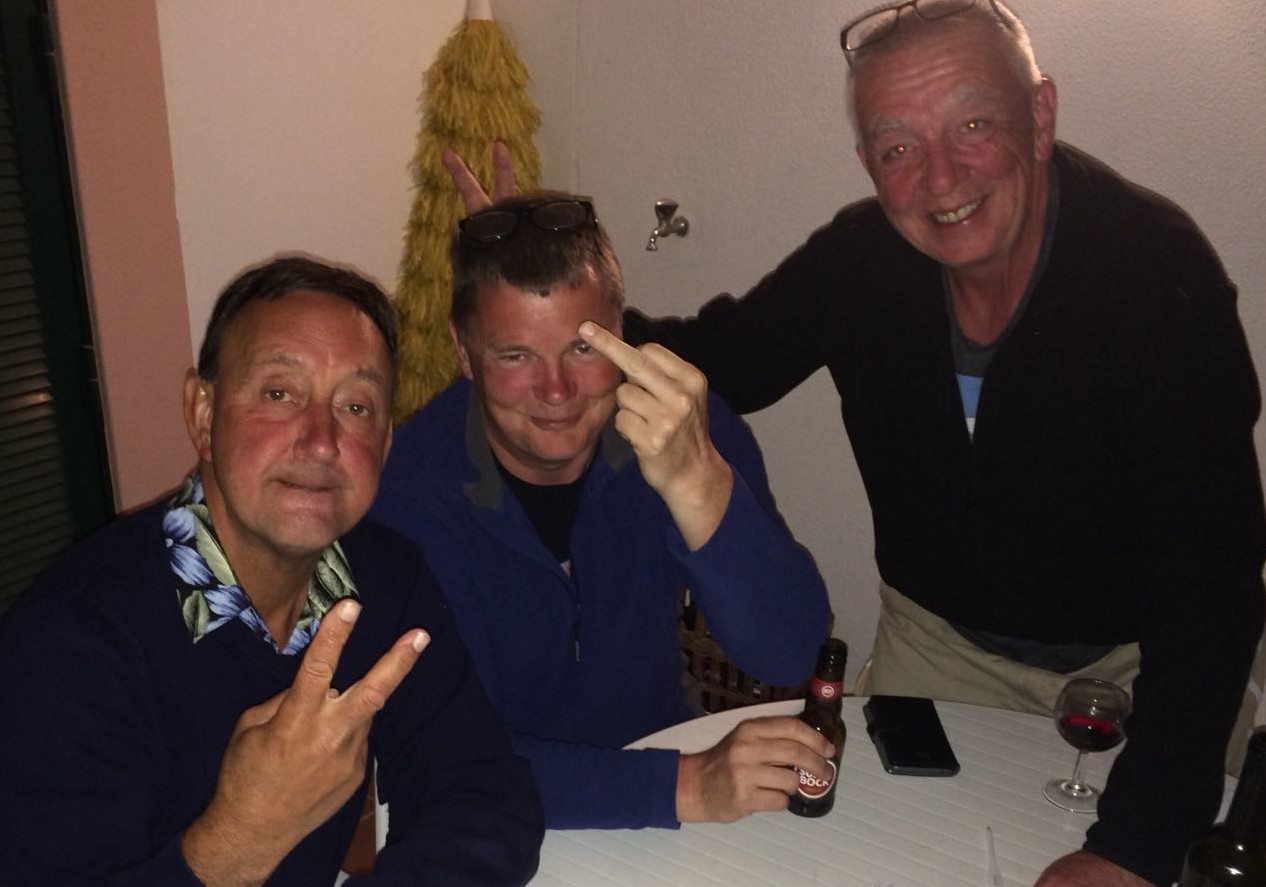 Some locals who were later ejected by the grown ups authorities.