In a suprise move today the Kowal Corporation global owners of SeveBet, Seve Travel and many other companies beginning with Seve , announced that Nigel Carby would be appointed Captain of the Delinquents team for the forthcoming Portugal golf tour in Vilamoura in May this year.
The match play competition known as the Concessionaires Cup has been a fought for over the past 5 years and pits the more mature and sensible golfers against the young, foolish and flippant, youthful twats.
Needless to say the more experienced team "The Concessionaires" are leading 3 to 2 in the fiercely competitive tussle. The victorious team will win one of the most sort after prizes in golf, which consists of the losing team being forced to buy wine for the victorious team, this was introduced to cover up the fact that there actually is no Cup.
In a statement released from his Cyprus compound Nigel spoke with pride and suprise:
"This is just great, I am in charge at last, and about bloody time to ! It is an honour, not just for me but mostly for my Delinquents Team, whoever they are.

I will lead them into the fray confident in the fact that they will be giving it 100%, whatever that means.

Is there any dressing up involved ?"
The Concessionaires Captain, MK Seve , spoke proudly in response:
"Bloody young whipper snappers, who do they think they are !

We will win again even though my nephew Ryan Kowal will be playing for Nigel's team.

I have spoken with Ryan and given him the benefit of my insight, experience and tactical wisdom, which to be fair didn't take very long.

 I would also like to welcome a former Captain of the Delinquents, Lord Chilly of Uzerlam, who this year will be joining my Concessionaires team.

I would like to say that Lord Chilly is joining us at great expense and will bring with him many years of golfing wisdom and skill, but honestly he is only on my team because he is now to old to be in the Delinquents, but don't print that will you."
Details of the Concessionaires Cup matches are set out below:

1 point for a win, half a point for a draw.
On the final day individual team scores are added together, 5 points for the winning team !

And all for a bottle (or 3) of Wine !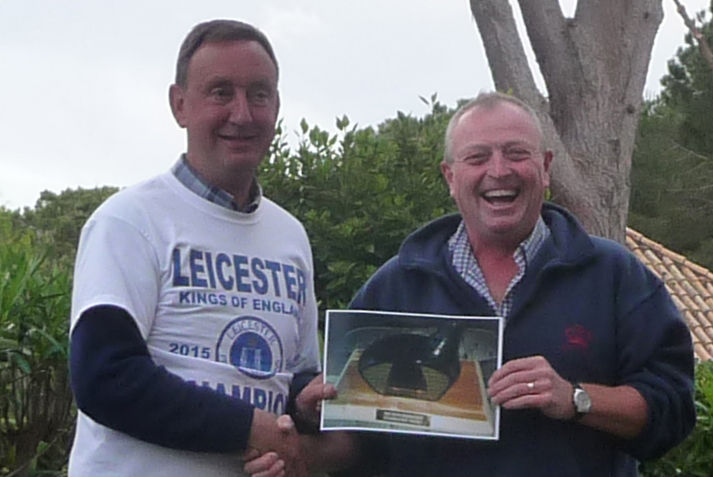 The two Captains pictured together in 1900 following the relief of Mafeking.