All you need to know about the 2021 **Portugal** Asterisks Tour 2021.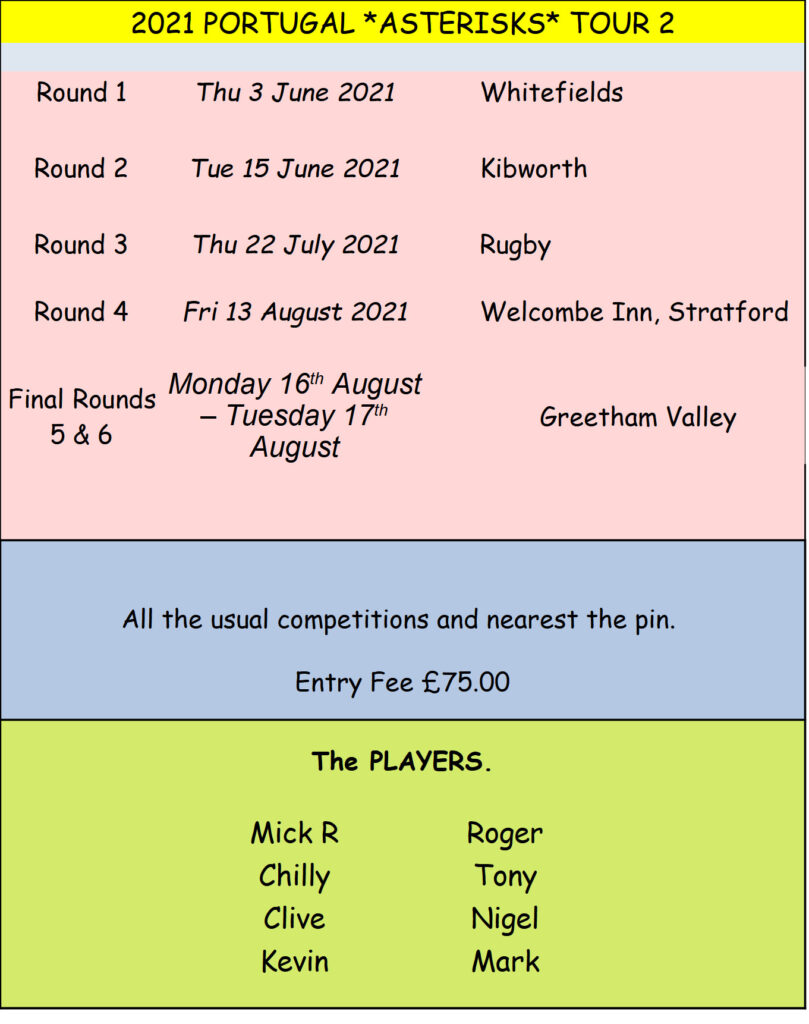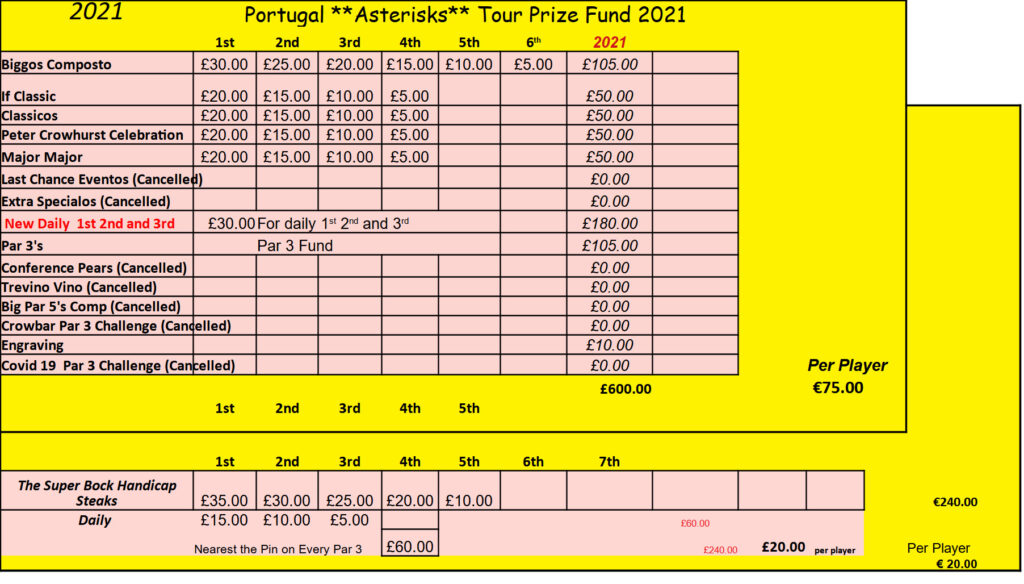 And this year it's back – The Concessionaires vs The Delinquents !!!
There is no Trophy, there are no prizes………………………It's all about The Experience vs The Young Nobs Guns !!!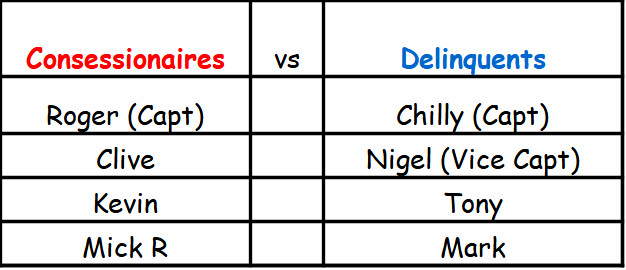 Bring It On !!!!


The Indices are a moving target but they will be frozen on Day 1.
And for those that give a shit  are keen on the details , here are the Handicap Rules
(Same as 2020 except if you are below 32 points and don't win or place the handicap is increased by 0.3.
(Last year it was 0.2)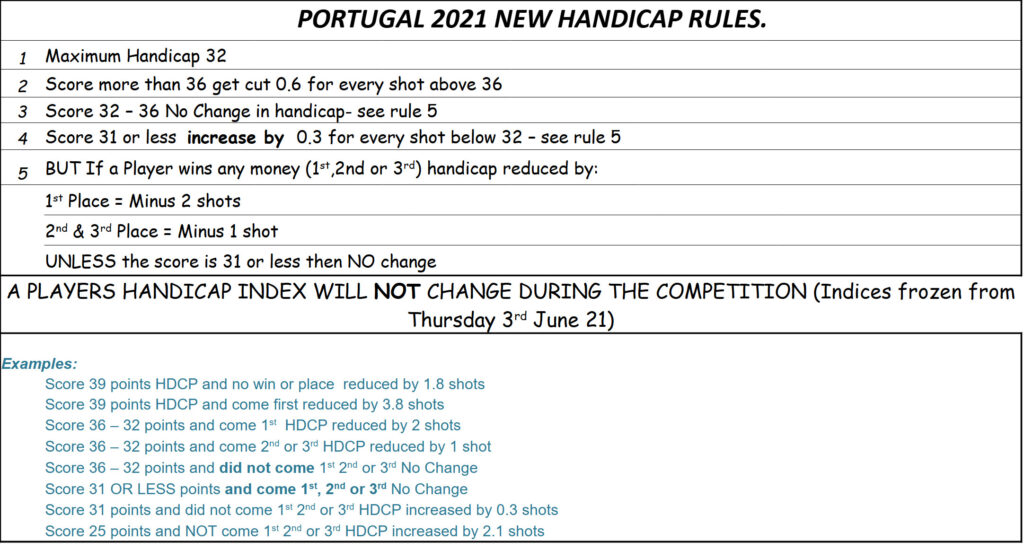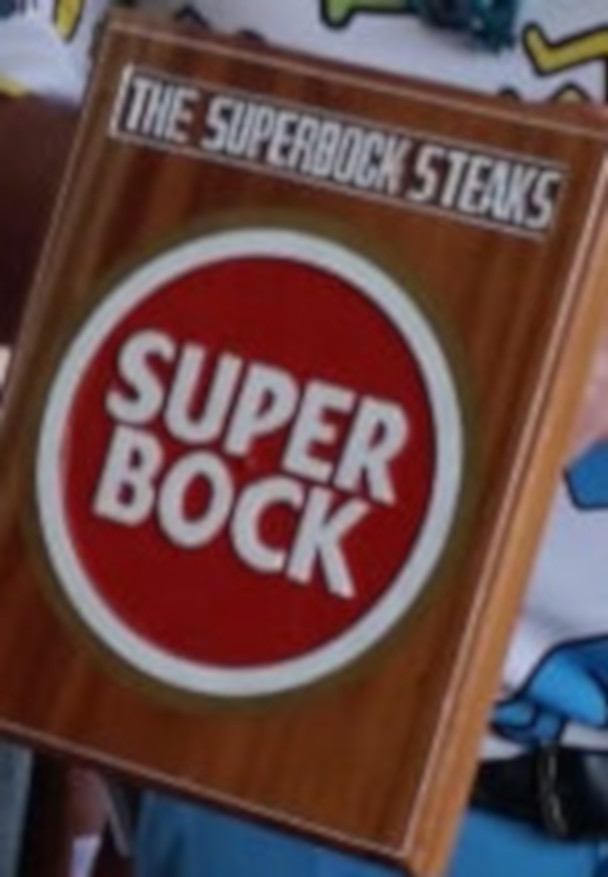 And don't forget last 2 days at Greetham Valley will incorporate The Super Bock Handicap Steaks !!!  12 Players big Prizes . Entry Fee £20.00 per player.