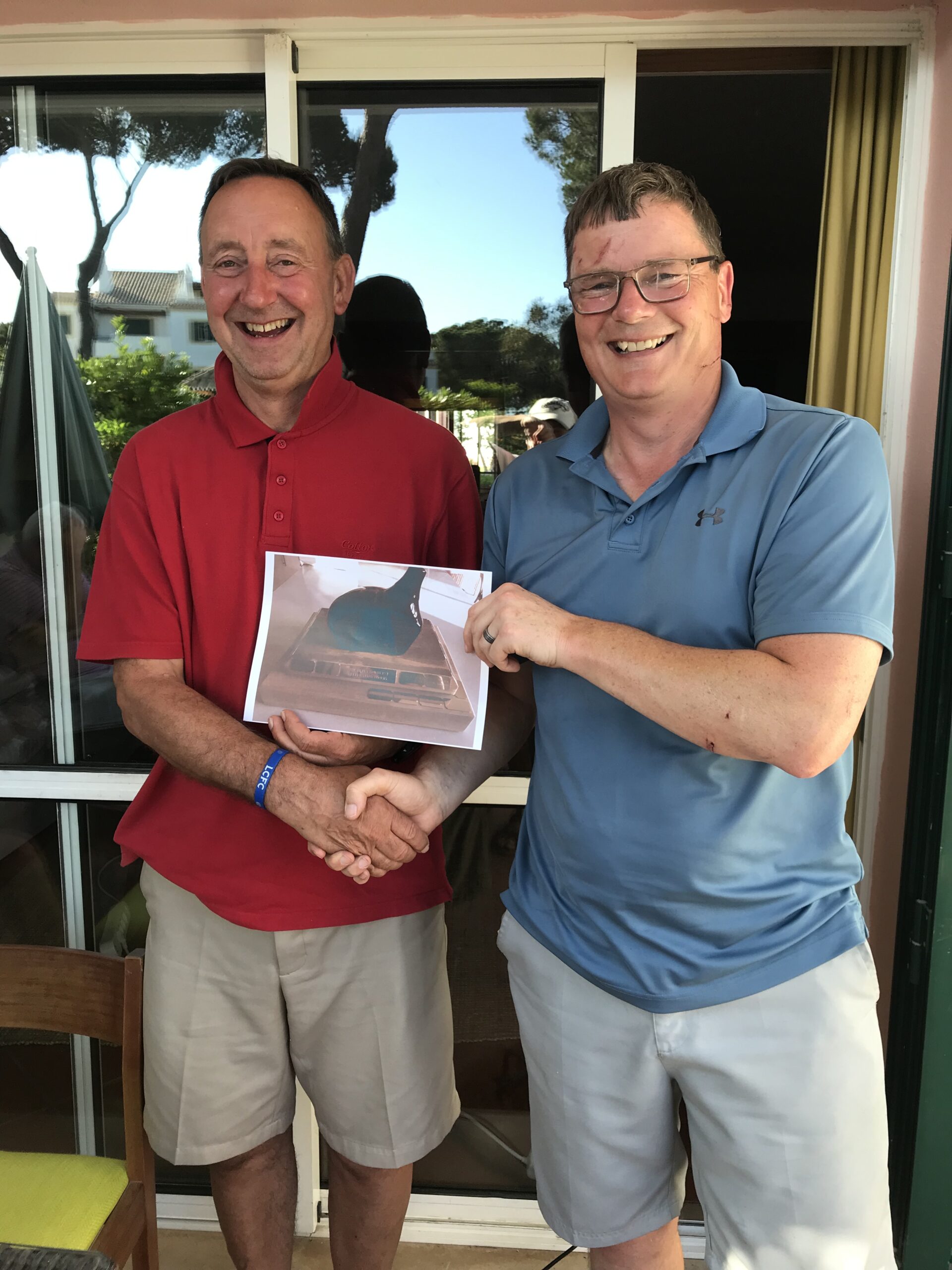 The Mighty Concessionaires triumph for the 4th year in succession !
"They can't take it !" Yells Concessionaires Captain MK Seve. "It is no longer a contest , it is a procession with the Old Boys out front !"


"I can't take it any more" cries Lord Chilly. "I was right" MK.
As Delinquents Captain Lord Chill resigns in an emotional moment.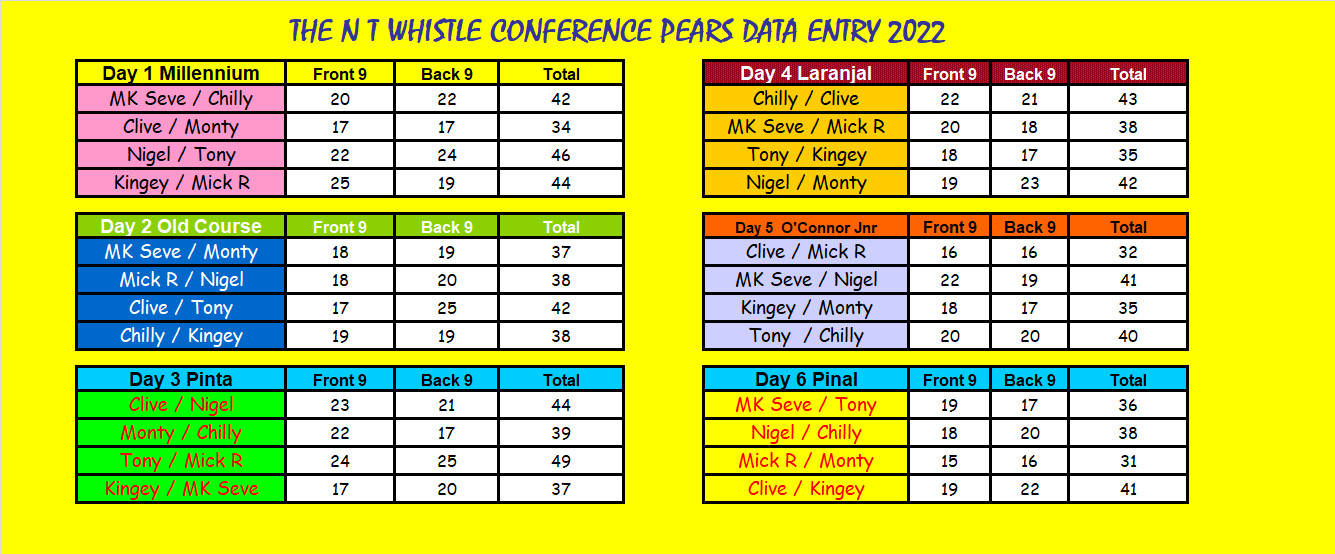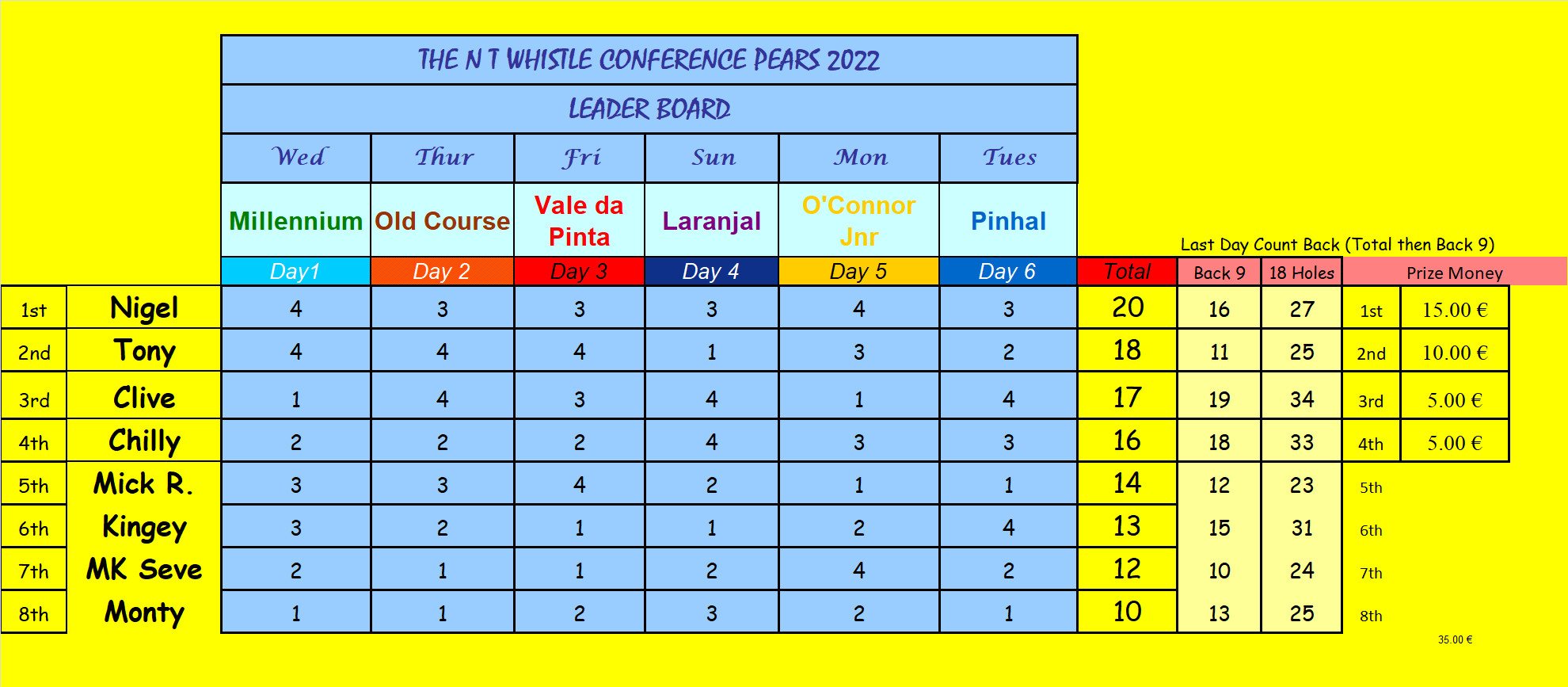 Nigel wins the Conference Pears !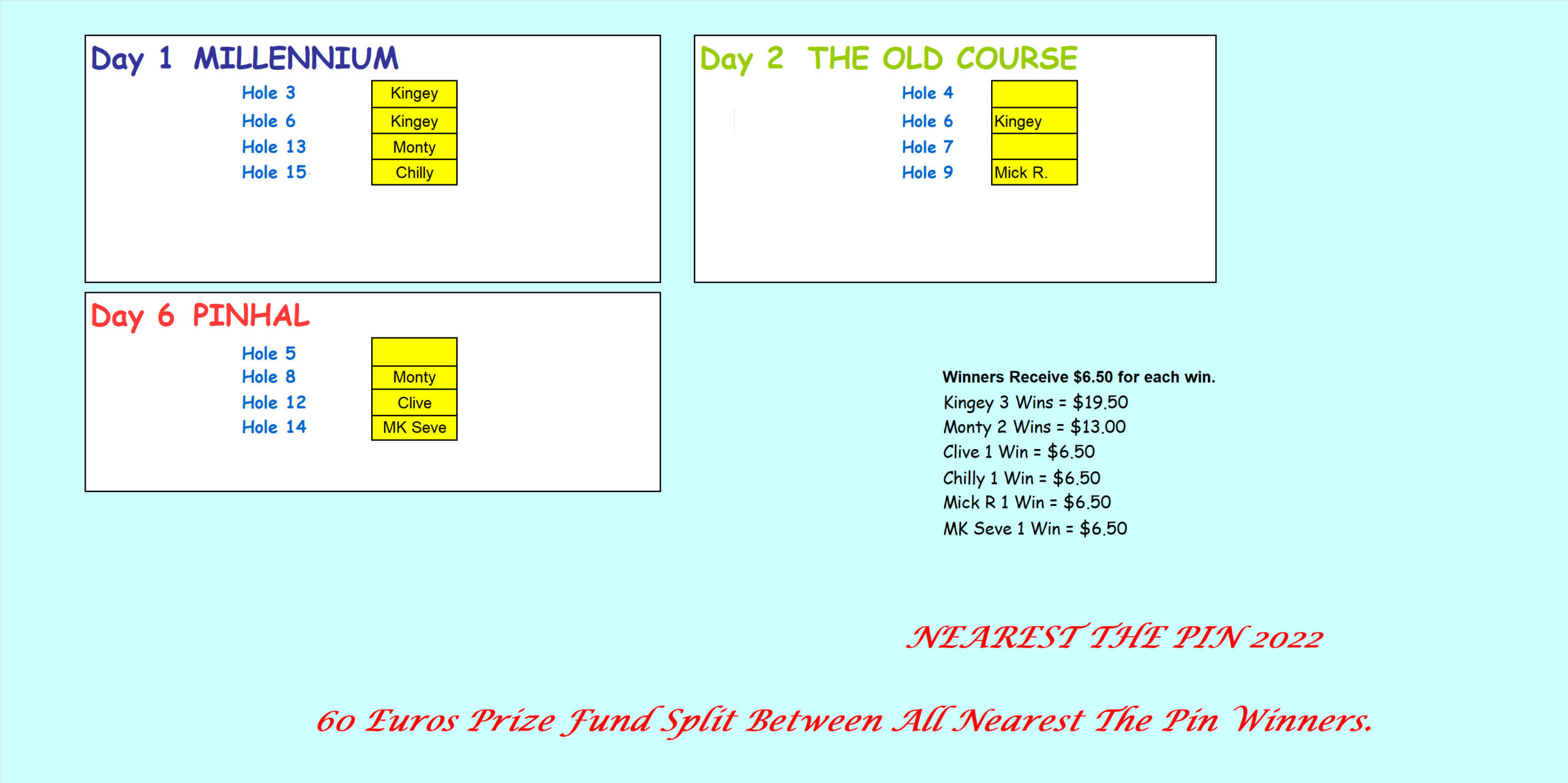 Kingy cleans up in Nearest the Pin !!
and……..Lord Chilly takes the Medal Challenge !!

The Full Scores and Handicaps in Detail.
(Note the average scores have gone up considerably.
Is everyone getting better ! Eeeeer…… No ! We've all got bigger Handicaps ! (Apart from Chilly !)
AND NOW THE BIG MONEY !!!!!!
BUT NIGEL IS STILL ON TOP !!!!!!
2023 Portugal – Book Now To Avoid …… eeeerrrrrrr…….Forgetting To Book !!!