An Official Message from the Handicap Committee.
After much discussion last year, not to mention whinging, crying, begging but sadly no exchange of the folding, it was decided that the Portugal Tour will adopt the Handicap College as now in use for Tuesday golf.
Some would say that this has proven very successful, others , including myself , feel that it has benefited the bastards who keep not letting me win.
Nevertheless we will press ahead.
Published below are the Handicap Rules for 2019 and on wards , although revision is always an option if our esteemed leader should deem it of worthiness.
Bon Chance Mon Braves !
Any questions please feel free to ask.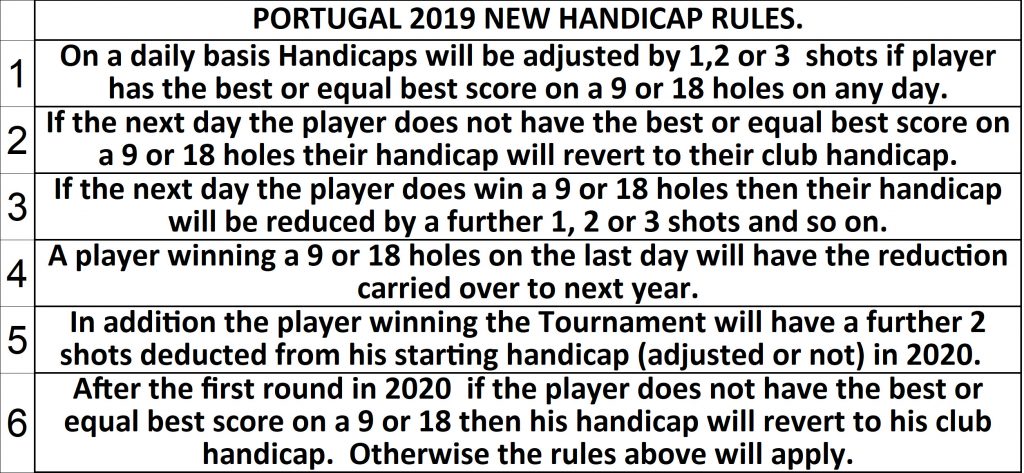 These rules obviously change the prize money structure which is published below. There will now be 10 Euros available for each 9 and 18 to be spread amongst those (or one player) who have the best or equal best scores. Hopefully this will spread the money across the field or even better into my wallet.
Note: This year we will be joining the Big K crew for the 2 day Super Bock Handicap Steaks. For this Tournament we will all be playing off of our Club handicaps, but also recording our scores with any adjusted handicaps from our own tournament.
Complicated, oh yes, but the nurses will guide you through it so don't fret.
A final word from our Chairman and Life President:
"Oi you lot , just do as you are told !"
Thank you sir !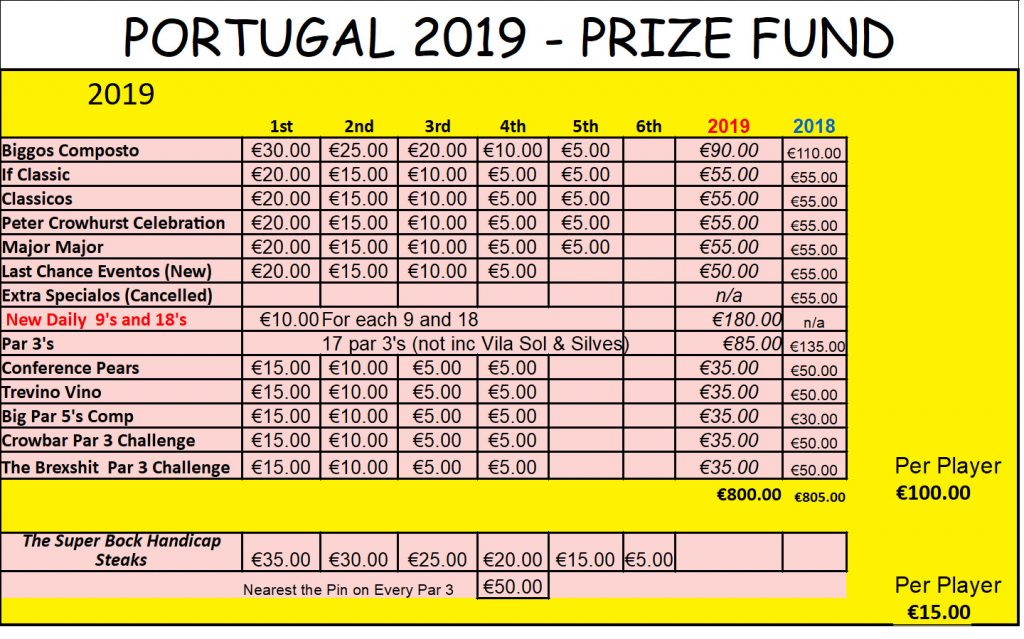 The entry Fee will be 115.00 Euros per man.
For those playing only in the Super Bock Handicap Steaks 15 Euros per man.