Frantic times at the Kowal Corporation headquarters  just outside Beijing at the weekend as rumours abound over MK Seve's resignation.
No comment was the message  from the SEVE BET press office accompanied by a free bet if Leicester beat Tottenham.
So all is reported as quiet on the succession planning issues.
Not to be overshadowed Big "K" Shorrocks announced that he is not only "Back In The Frey !!" but the Tee times for the 2021 Portugal Tour have now been released.
Sir Micheal King was not upbeat:
"Bloody night golf again, why do we let that nocturnal twonk book the Tee times.

Earliest will be 3.30 pm you mark my words !!!"
A hurriedly assembled press Zoom conference was scheduled for earlier today at which Big "K" , standing alone at the podium, greeted those on the call:
"Is it on ?"

"Ok,  No other news this morning gentlemen and ladies of the press.

Here are the Tee times for the Portugal Tour 2021. That's it now get on with it."
Said Big "K" in less than ebullient form.
Portugal 2021 Tee Times in full:
Wednesday 5th May Millennium – 8 Players – 11.42 am
Thursday 6th May – Laguna – 8 Players –  13.03 pm
Friday 7th May Vale Da Pinta – 12 Players – 12.00 pm
Saturday 8th May – Grammacho  – 4 Players – 11.06 am
Sunday 9th May – Vila Sol – 12 Players – 12.18 pm
Monday 10th May – O'Connor Jnr – 12 Players – 12.02 pm
Tuesday 11th May – Pinhal – 8 Players – 13.03 pm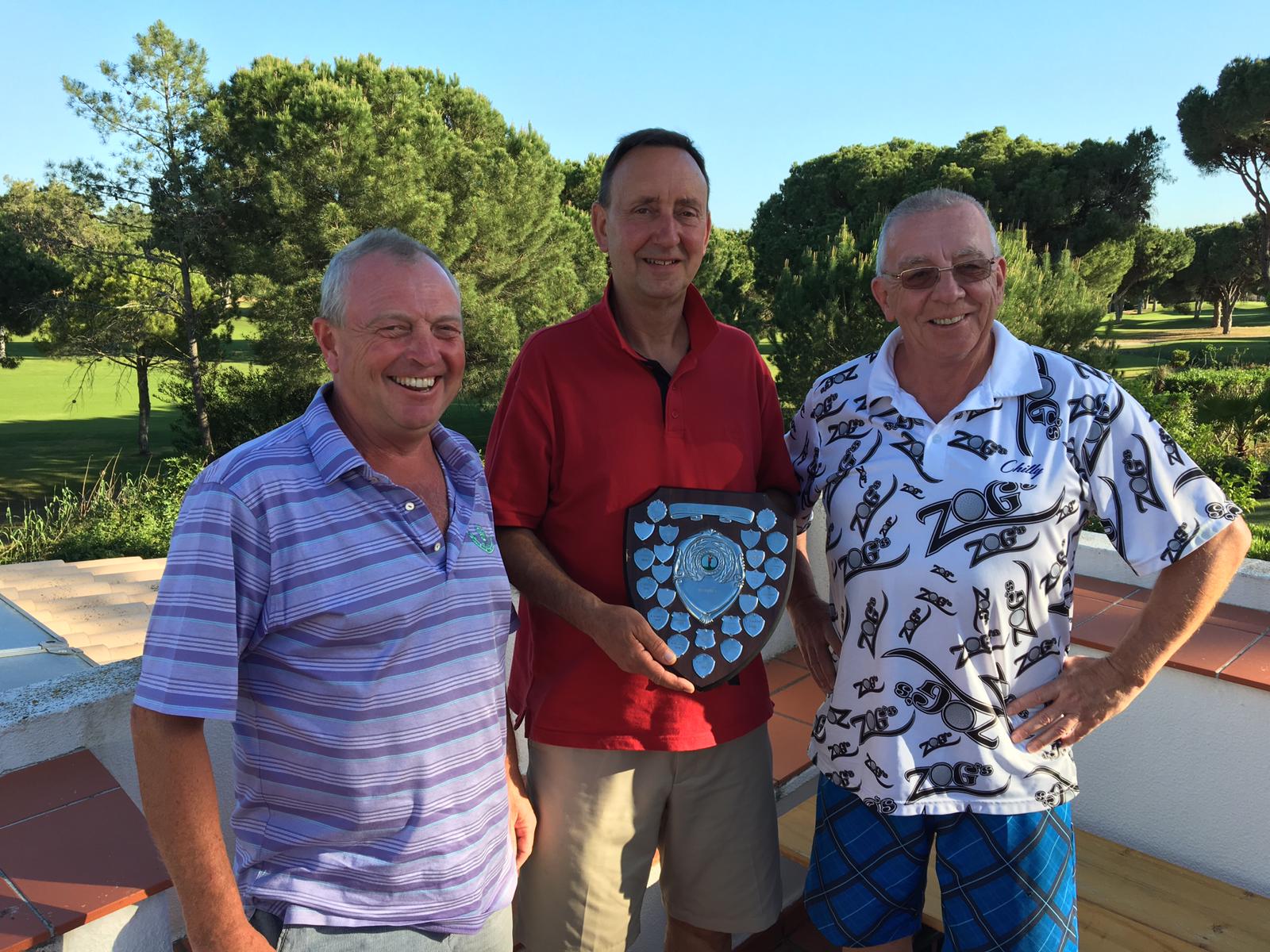 2019 Champion MK Seve with his security guards shortly before the airport Police arrived on the scene.