On a rainy and windswept Kilworth Springs the inaugural battle for the "Lincolnshire Papers Classic 2018" unfolded in appalling conditions.
Eventual winner Kevin "Tomahawk" Dunkley strode to victory with an impressive 39 points collecting a signed copy of "The Lincolnshire Papers" from author and philantopist  philantaizt all round good egg Mikey Van Denzel.
Society President MK Seve, as ever, was glowing in his remarks to the ensemble:
"What a great day ! And the first of many as I would like to announce that  Lincolnshire Papers Classic will now be an annual event sponsored of course by The Kowal Corporation.

The standard of golf was inspiring and once again I am pleased that none of the contestants fell in any of the ponds, which in itself is a first !
Mikey Von Denzel was ebullient :
"Yep"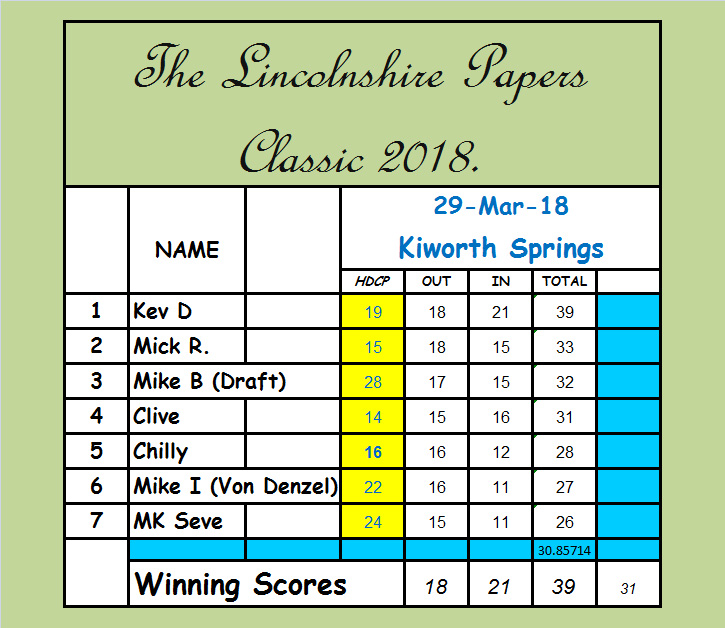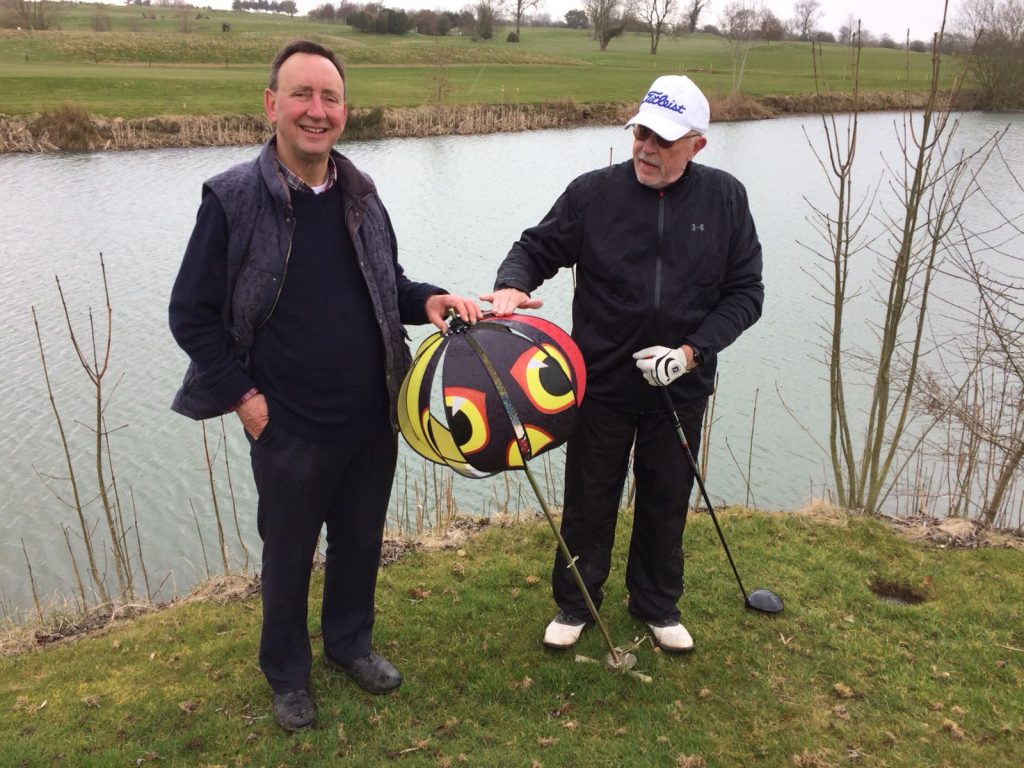 Stop Press – Strange effigy of what is locally known as a "Carby" was discovered near one of the Kilworth Springs' many ponds.