16 Men in the rain, dedicated sportsmen everyone ! oops ! no 15 ! as Biffa Amos , in a repeat of the inaugural competition in 2016 , didn't make it, after a bold struggle with the people of London who own cars.
This was it The 2021 Peter Crowhurst Celebration Trophy 2021 live from Kibworth Golf Club and Spa.
  And then the rain started.
Unperturbed the bold 15 struggled through the maelstrom to complete a stunningly damp exciting golf completion.
Dave Dodge finished the day a country mile ahead of the field with a magnificent 39 points, 6 points ahead of 3rd, 4th, 5th and 6th place all on 33 points, a popular score on the day.
The Yellow ball challenge, in which surprisingly 3 yellow balls were returned, was won by a depleted 3 man team of Hoppy Dearsley , Mick R and the last winner of the PCC Big K Shorrocks.
Mikey von Denzel put in a welcome guest appearance but disappointingly spent too much time in the foliage and Max Mc Donough  was so please with his 2nd place that he addressed the crowd:
"Would you believe it ! Dearsley is giving me money ! I'm going home to lie down !" and with that he was off !
The PCC will be up for grabs in August as the 2021 **Portugal** tour draws to a close and in September in the annual Bridlington thrash.
Stay tuned for more news Sports Fans  !!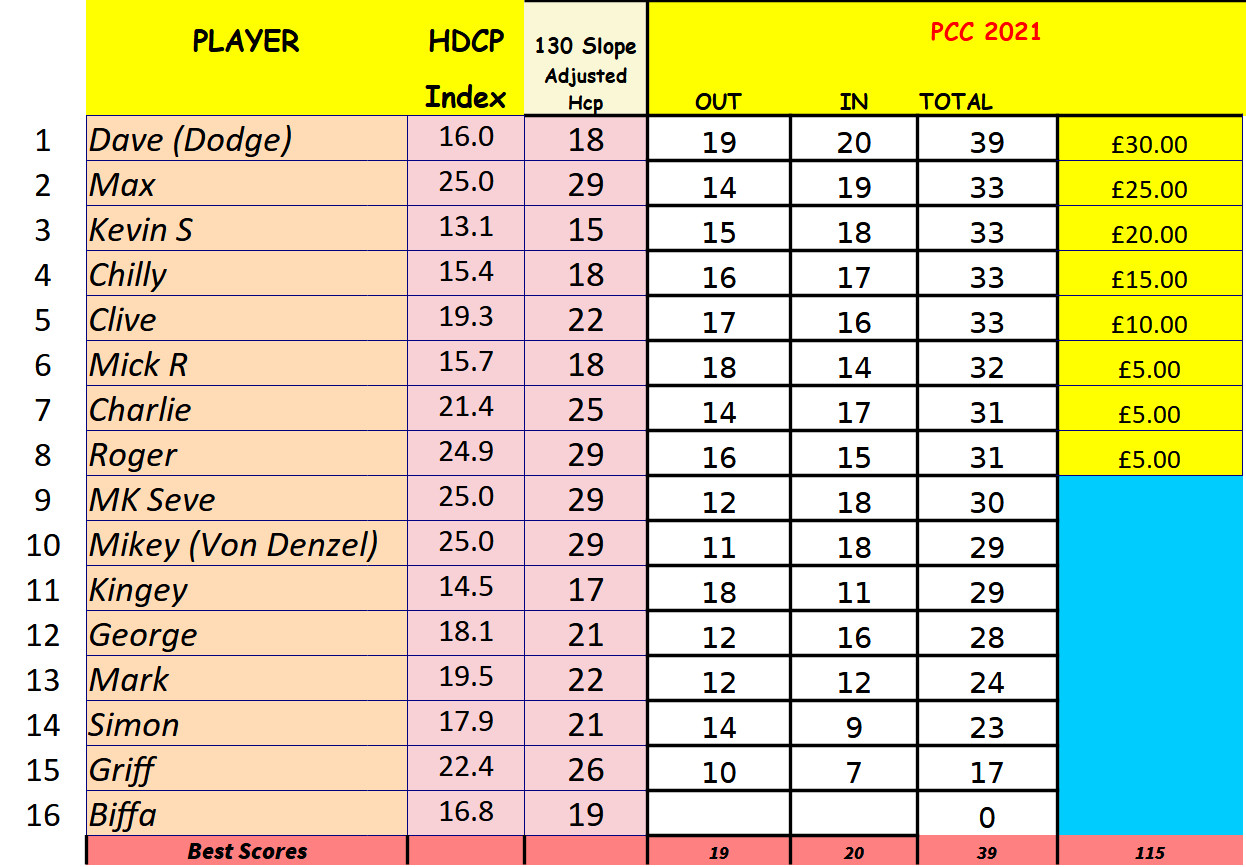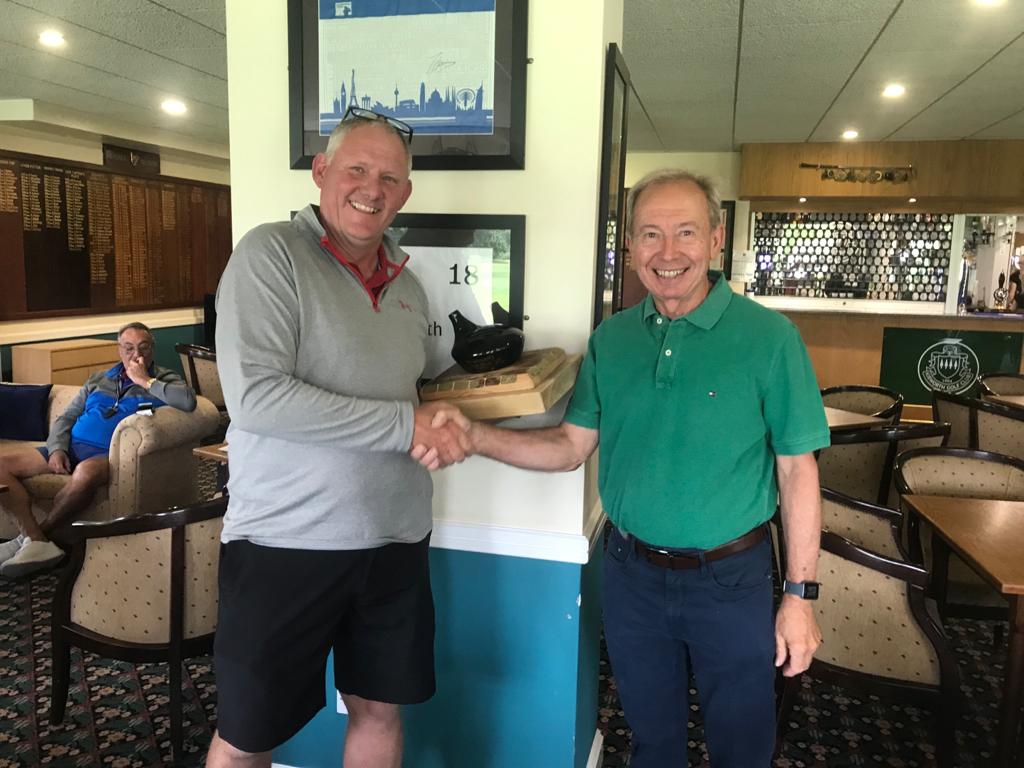 Big K Shorrocks , current holder of the PCC, presents the "new and improved" Trophy to a smiley, but slightly damp, Dave Dodge !!
2021 PCC prize winners in joyful triumph . Lord Chilly in every photo is an optional extra !