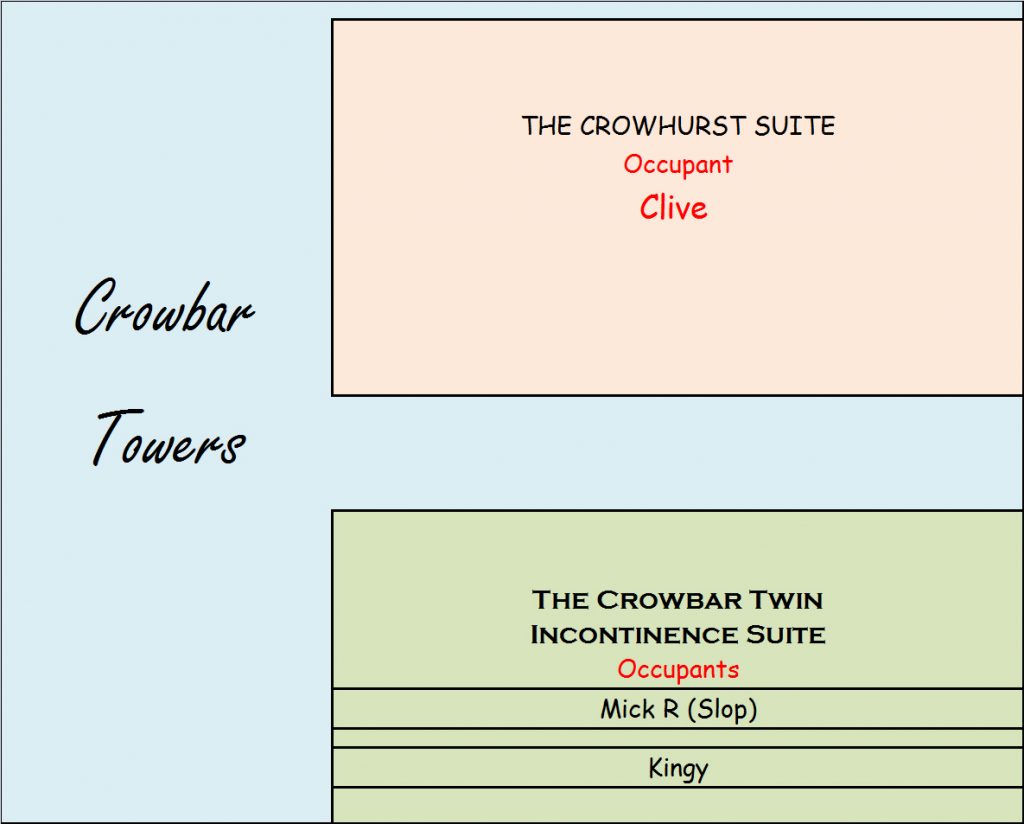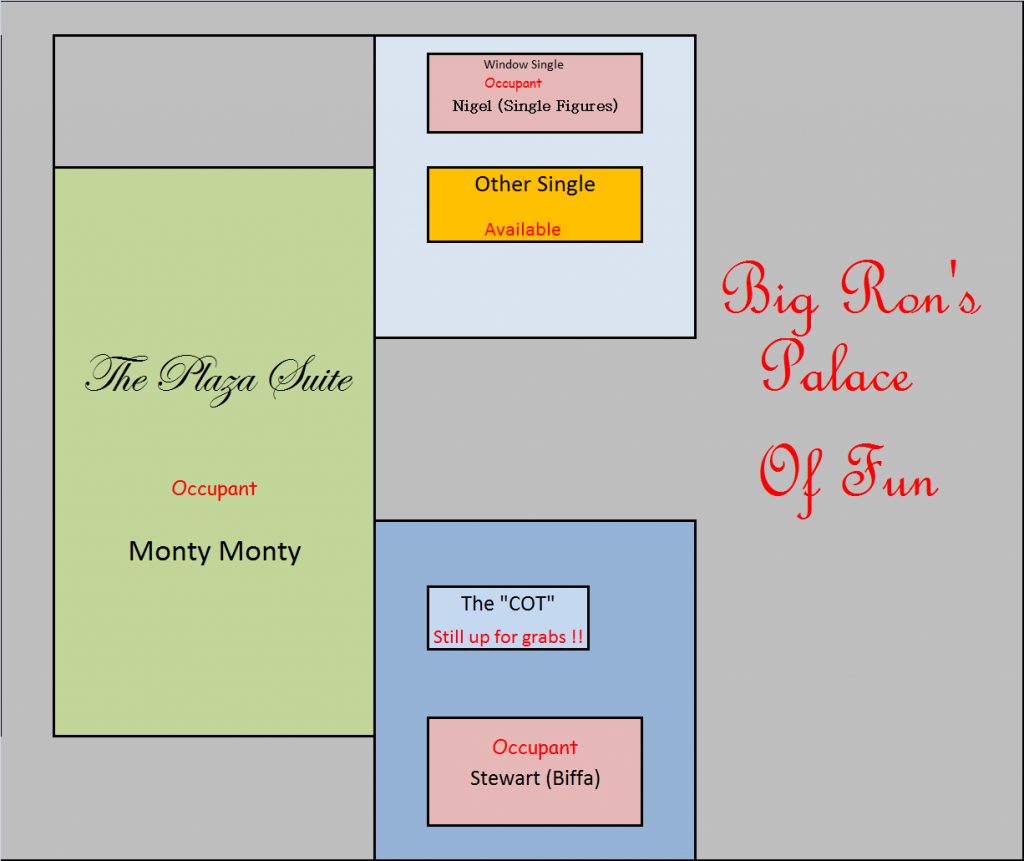 Just 2 Places left
Next in the selection position is Lord Chilly of Uzalem !
Followed by MK Seve
(surprisingly staying in "Big Ron's Palace of Fun" rather than his own yacht !?)
Also an interesting thought, Kingey is extremely near to the Crowbar Towers kitchen very handy for Breakfast preparation, just saying !