The crowd were absent subdued as the 2021 Very Old Masters strode onto the first Tee at Oxford Golf Club.
Once again due to bad organisation the Pandemic the VOMs was played away from Bournemouth over just 18 holes at the beautifully prepared Oxford course.
A slightly reduced field was participating this year due to Ronnie Pepperell completely forgetting to turn up sadly having to pull out at the last moment.
A rookie player joined the team this year, strangely his name did not end in Dearsley, but nevertheless Tom Waterhouse, following in Waterhouse Senior's traditional manner, turned up with left handed clubs just to make the day a bit more of a challenge.
As the 18 holes unfolded Bob took an early lead on the front 9 just one shot ahead of Ian moments before Ian's wheels flew off following a difficult cornering manoeuvre.
The players stayed dry for the back 9 battling through heavy rough and unnecessary verbal abuse with Bob Dearsley's talent eventually taking the day and the Crowhurst Celebration Trophy with a creditable 35 points.
Clive Dearsley was a plucky second , Joe Dearsley third and strangely Allan not Dearsley in a well won fourth place.
Tom Waterhouse was 5th on his debut and Dougie 6th sliding ahead of Ian who narrowly beat Ronnie into 8th on count back.
Tony Dearsley played the round virtually from his penthouse in France and scored 43 points but was disqualified on a technicality due to his disastrously slow broadband.
Peter Keeping was prevented from attending this year due to the lack of a very long extension lead.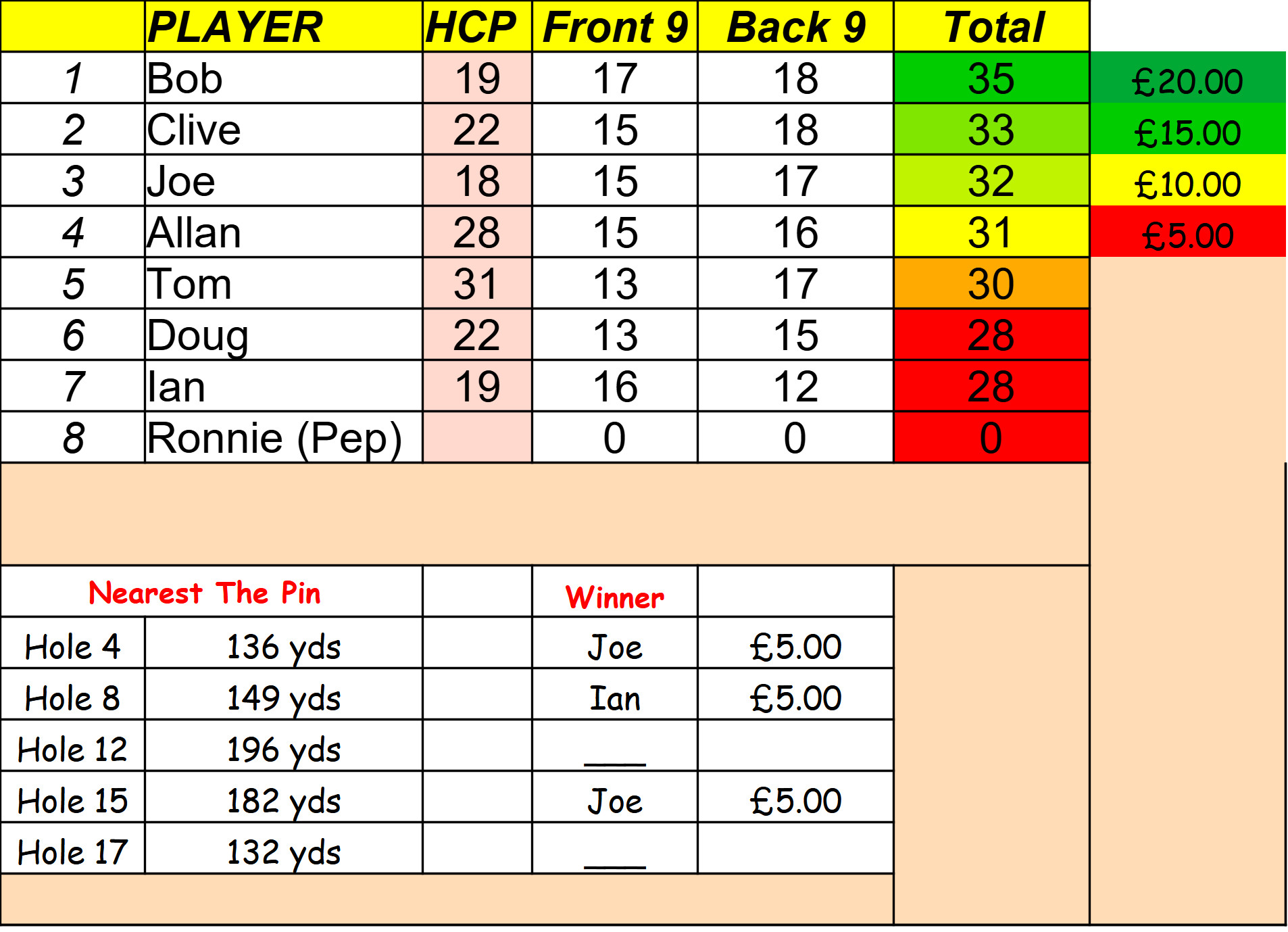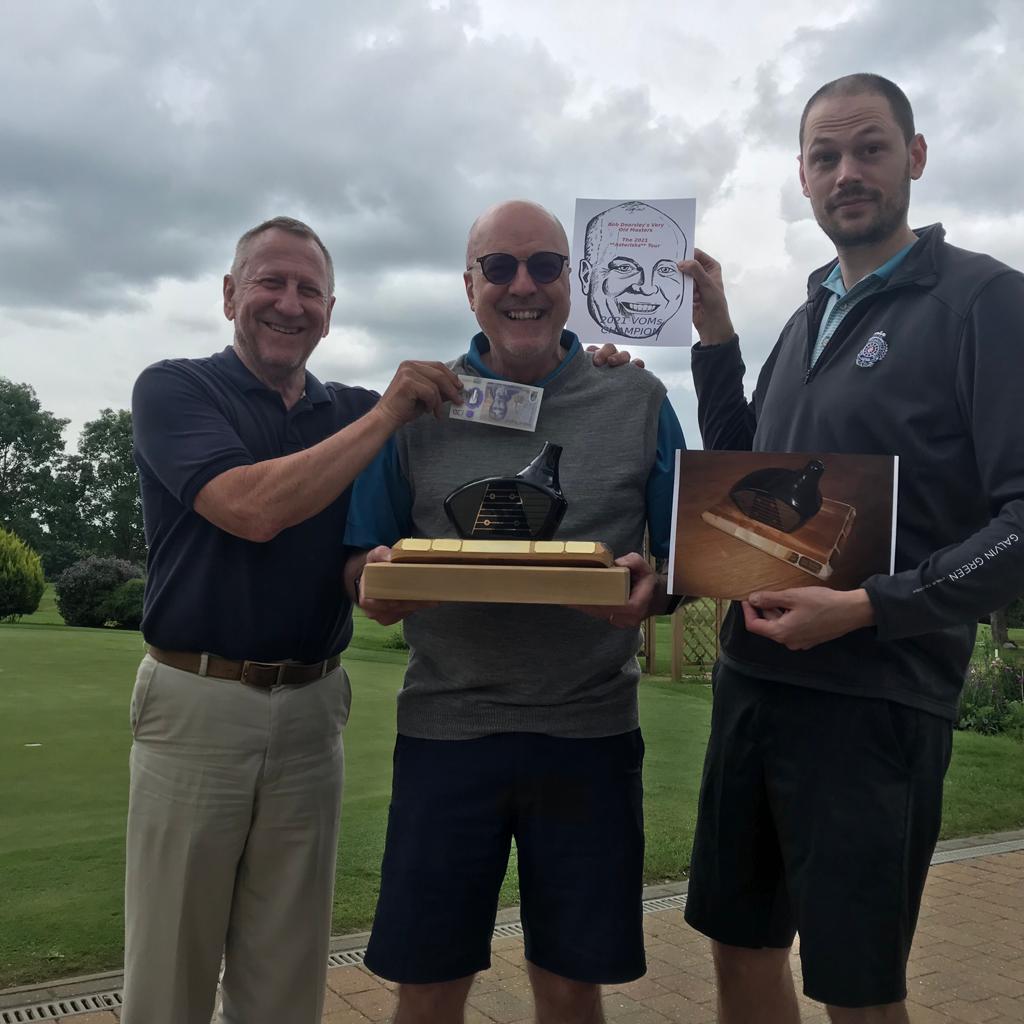 Bob Dearsley accepting his prizes , including the newly refurbished Peter Crowhurst Trophy from Ian Waterhouse and Joe Dearsley.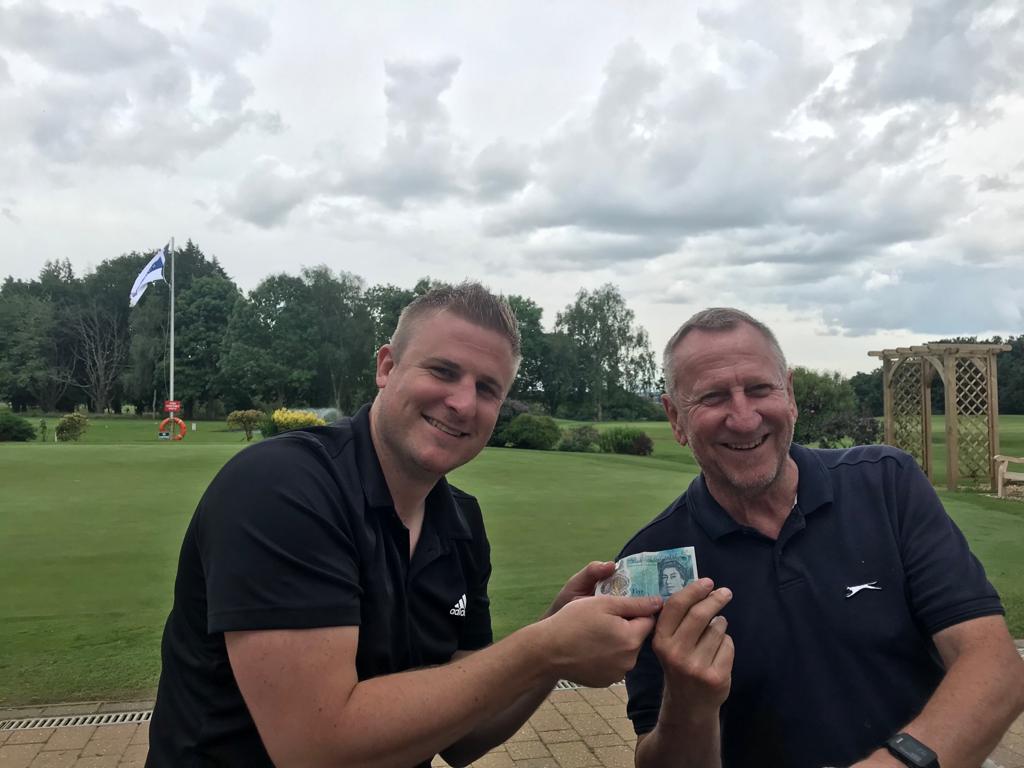 The Waterhouse contingent celebrated a nearest the pin win. (this photo was taken just before an altercation broke out over ownership of the prize money).
Tom Waterhouse also apologised to the Oxford Club membership for injuries caused during his round and asked for 25 previous incidents to be taken into account.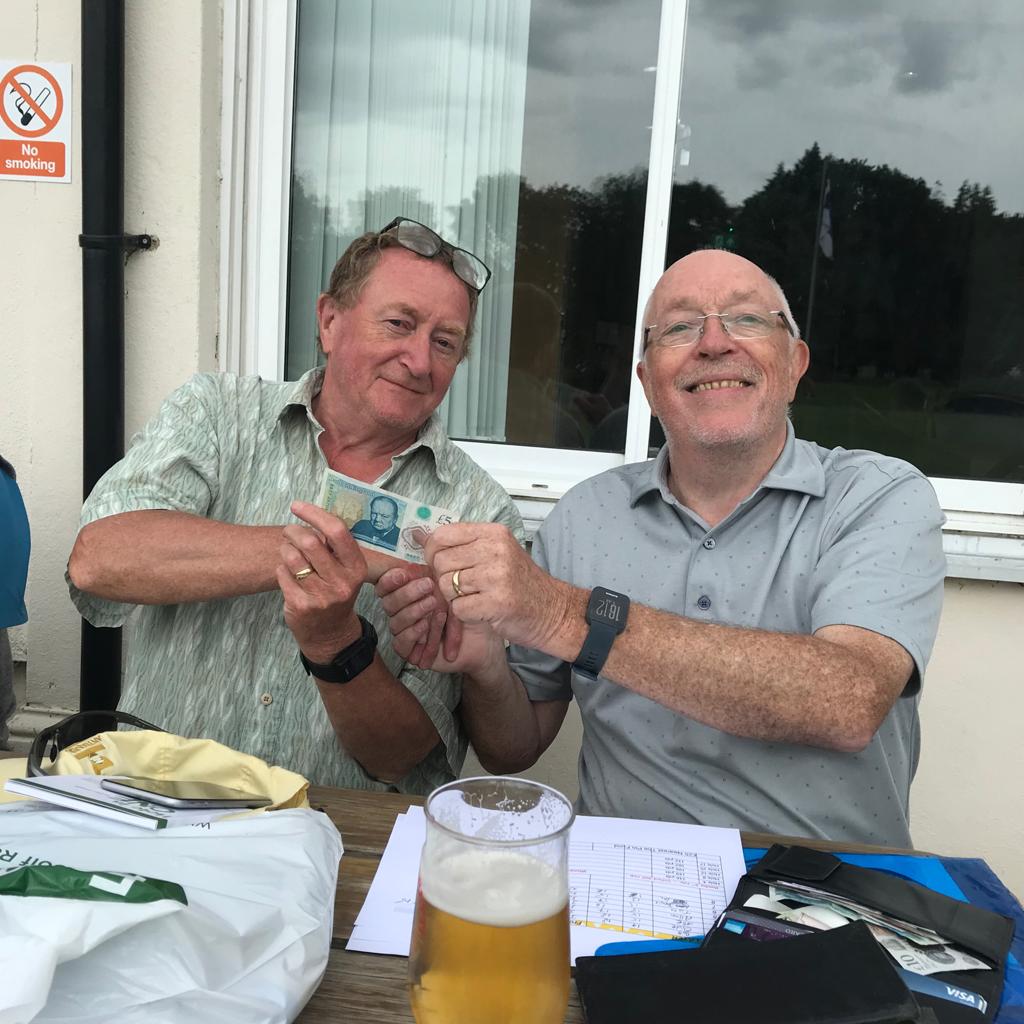 Allan Boothroyd accepting his 4th place prize  following the announcement of a new sponsorship deal with Ping and Phyllosan.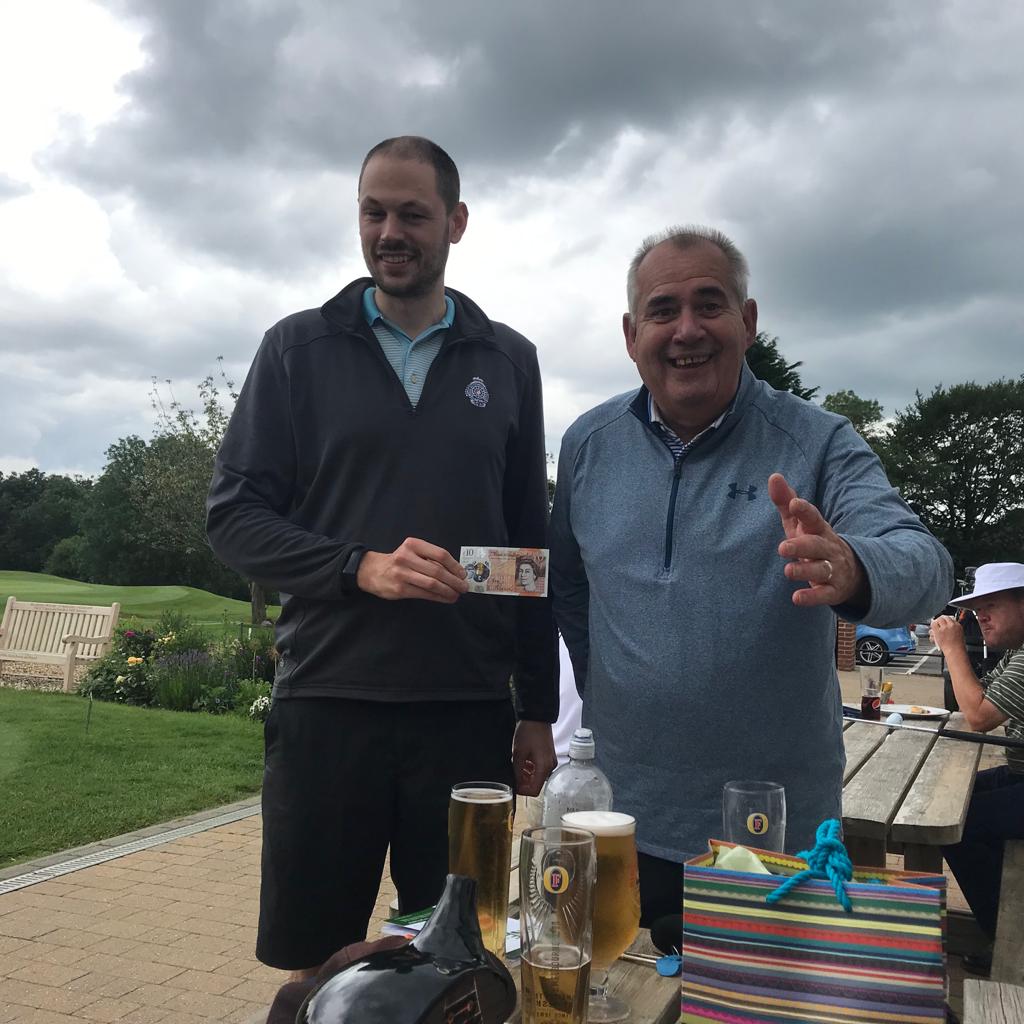 Joe Dearsley showing off his 3rd place winnings with Dougie Ogilvy who was very pleased to announce the new £45,000  2022 VOM's sponsorship deal which features his new book "Hole In One" !. (now available from all good stockists)
The 2022 VOMs will be held in Bournemouth 8th – 11th April 2022. with special guest star Peter Keeping and his all Electric Fun Car !!!