After 3 days of championship golf in unusually cold conditions Ian Waterhouse powered to victory in the 2019 Very Old Masters.
After a 33 point opening round at Ashley Wood Golf Club Waterhouse held his nerve after slipping to 5th place around Meryck Park.
In the final round, at Parkstone, with greens as slick as a mongoose's minky, Ian fought off  his nearest rival, 2nd place man Joe Dearsley , with a magnificent 39 points.
Sir Michael King, this year's rookie, was in 3rd place, with Bob Dearsley 4th and Pete (Red Mist) Keeping, last years champion, in 5th.
Clive Dearsley, who won the Peter Crowhurst Celebration and the Buster Gonad Deux Jour Challenge, he was keen to point out,  was in 6th position but was sadly arrested for 4 putting 5 greens, which is a capital offence  in Bournemouth.
Dougie Ogilvy and Allan Boothroyd came in a gallant 7th and 8th but were also arrested, in this case for impersonating golfers.
In his defence Dougie asked for the physical abuse of Francesco Molinari to be taken into account.
Ian Waterhouse was in jubilant mood as he addressed the press conference:
"I am not wearing those trousers !

Where's the bloody trophy !

Give me Speckled Hen ! "
At this point he dashed from the room apparently to be rushed to Dr Ming's Leicestershire clinic for urgent treatment counselling.
Bob Dearsley, philanthropist and tournament franchise owner was keen to talk to the press:
"I would like to make a number of things clear:

I hit the 18th green with ease.

The cheese was all my own work.

and…..

You have all done very well.

Thank you,  and I will be back next year with new rules and batting order. "

Bob Dearsley presenting Champion Ian Waterhouse with a photograph of a Trophy and a cheque for an undisclosed amount.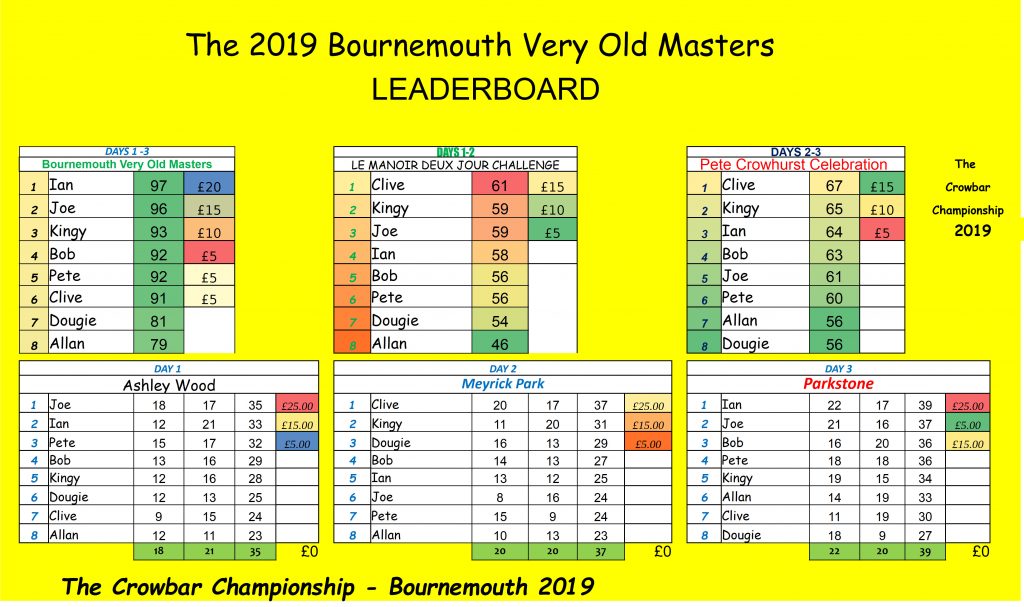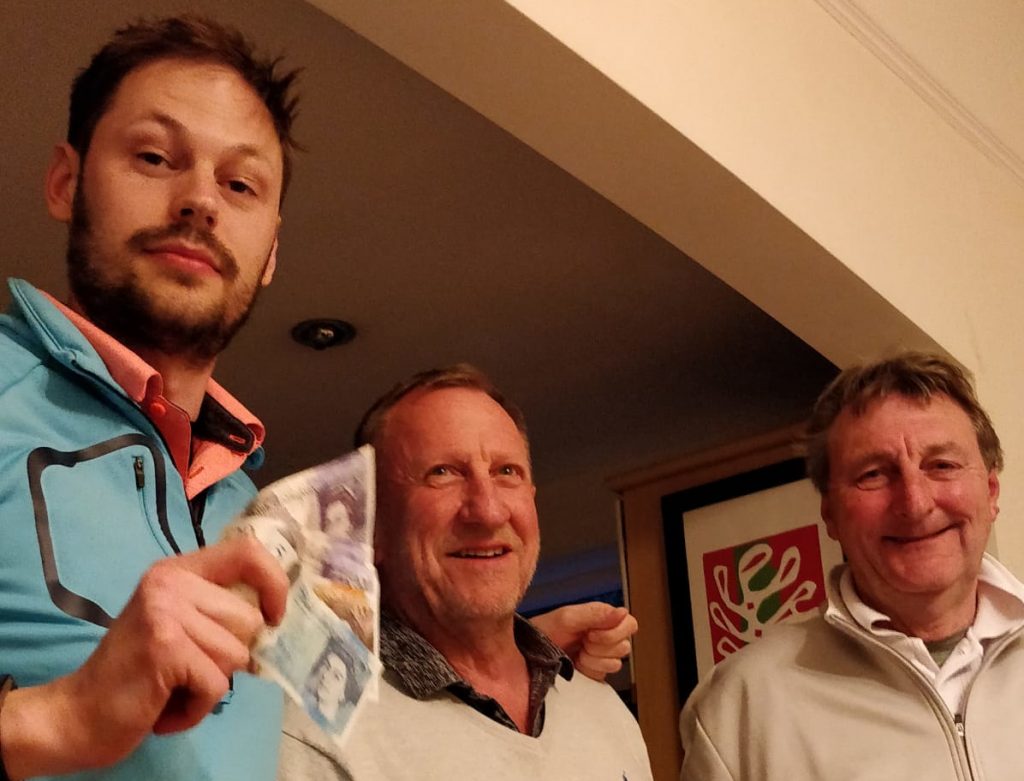 Dearsley, Waterhouse and King moments before the authorities arrived.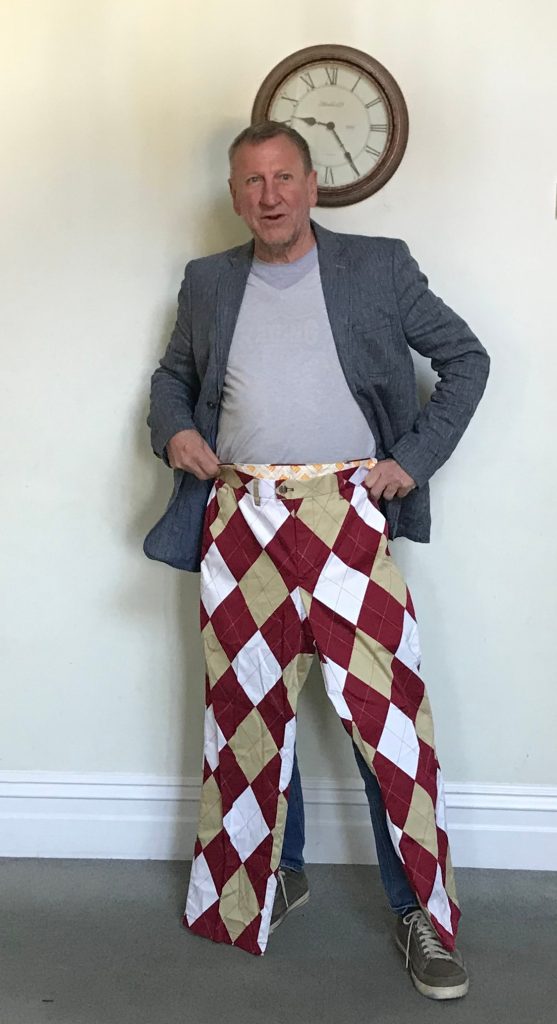 Ian Waterhouse 2019 VOM's Champion with the official Tournament Trousers.