Today an excited Tony Bryan, newly promoted Northern Tour Organiser, announced that he had secured Tee times for the 4th Portugal *Asterisk*  Tour game.
"Oakmere, the world's most difficult golf course, has been secured for the 17th July !" Tony cried as the press conference got underway.
"It is an early Tee time 11.14 am which may cause some issues for the players who have to fly in for the event, but that is nothing compared with the altitude and arduous rock face climbing training which the players will have to undertake in preparation for the assault on Oakmere !"
Nigel Carby, who was attending the press conference, commented on the Oakmere Course:
"I do not know what the fuss is all about. I have endured 36 holes in one day at Oakmere, it is a doddle, and I still scored 43 points and had my handicap increased !

Once you get used to the crampons and avoiding the avalanches it is pretty straight forward, or should I say straight upwards !"
This will be the 3rd round in the 2020 Portugal **Asterisk** Tour.
Further details will follow.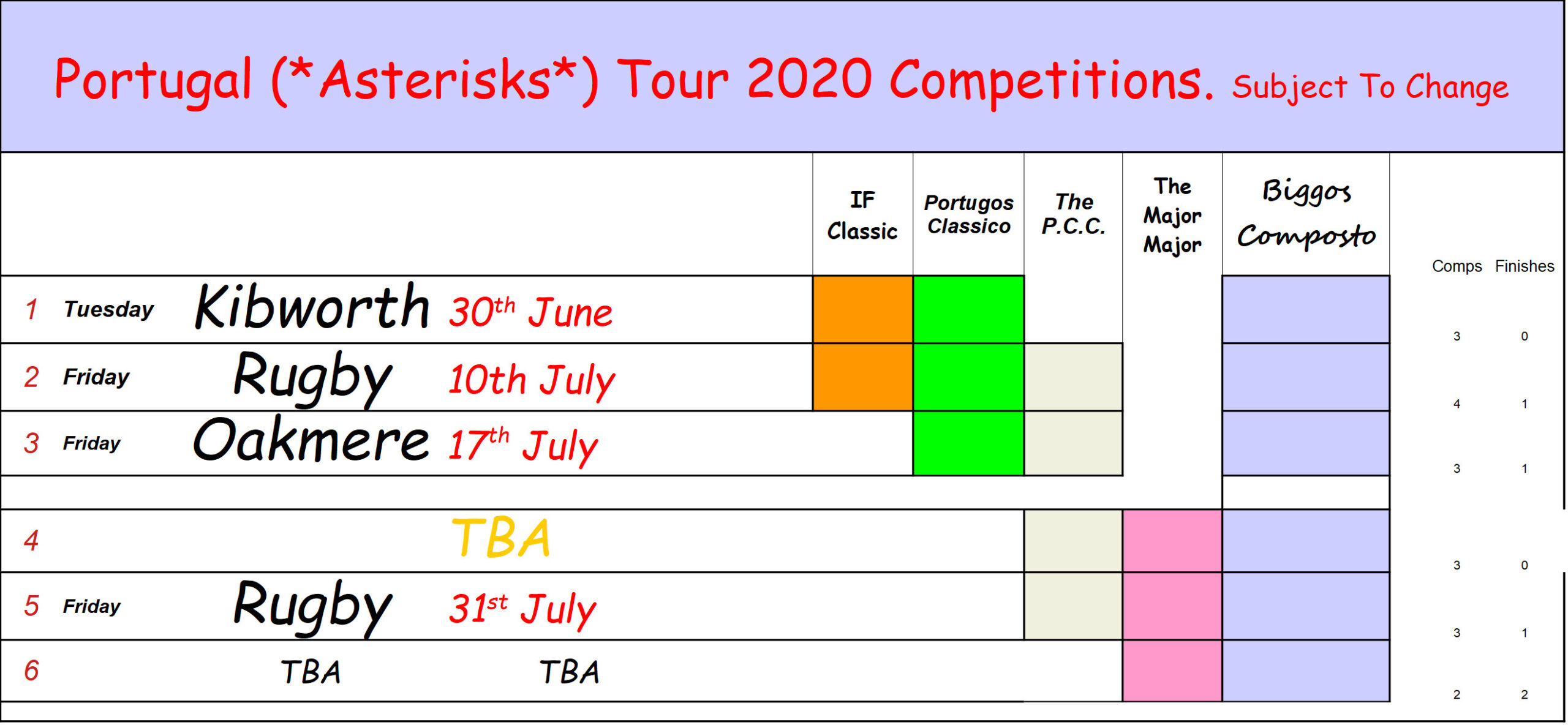 Entry Fee £75.00.
5 Competitions, Nearest The Pin and Daily 1st, 2nd and 3rd prizes.